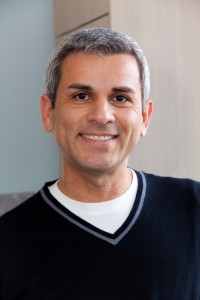 At Piney Point Dental Implant Center, we're restorative experts in replacing missing teeth — and we know that most often, the best avenue for replacement is dental implants. If you're interested in dental implants but don't know much about them, it's time to learn. Read on for all you need to know about tooth replacement options from your Houston dental implant specialists.
The Basics: What Are Dental Implants?
To start, dental implants are a replacement option that replace not only the missing tooth, but also its root. That's important because our bones need stimulation to stay healthy, and without the stimulation that the tooth root provides, the jawbone will deteriorate — and that leads to even more missing teeth later on. Dental implants are the closest thing we have to a total tooth replacement — and they come pretty darn close.
Our dentists know that no two mouths are the same, and that's why we offer more than one option in dental implants. You and your dentist will evaluate your unique needs to determine which is right for you — read on to learn more about each option.
Dental Implant Supported Dentures
For people missing all their top or bottom teeth, dentures are a good option. But traditional dentures, which sit on the gums, are unstable and may slip around or even fall out completely at inopportune moments. Because they know they're a sturdy, long-lasting solution, our dentists love fitting patients with dentures that are supported by dental implants.
With dental implant supported dentures, you won't have to worry about your teeth moving around in your mouth or slipping out when you're not expecting it. But they're still removable, so you can take them out and clean them well every night. And because dental implants keep the jawbone stimulated and healthy, you won't have to worry about getting your dentures resized as your mouth changes shape due to bone loss — something wearers of traditional dentures must prepare for.
All-on-4 Dental Implants
In order for dental implants to be successful, the patient must have adequate existing jawbone. But for people who have had missing teeth for an extended period of time, there may already have been significant bone loss, so much that even bone grafting isn't an option. Patients who have experienced significant bone loss shouldn't worry they'll have to live with missing teeth, though — we have an excellent solution in All-on-4 dental implants.
All-on-4 dental implants work exactly they way it sounds: they allow the replacement teeth to be supported by just four dental implants. They're a fantastic, sturdy option for patients who are missing all their top or bottom teeth.
Teeth-In-An-Hour
Patients who have undergone the traditional procedure for dental implants will all agree that it's a long, involved process — usually lasting around six months. If that sounds like far too long for you, teeth-in-an-hour may be the tooth replacement solution you've been hoping for.
With Teeth-In-An-Hour, your dentist can give you fully functioning teeth supported by dental implants in a single procedure that takes about an hour. It's a cutting-edge, computer guided dental implant surgery that's often less painful — and much faster — than traditional dental implants. Learn more here.
Contact Us to Learn More Today
If you're a neighbor in Houston, Jersey Village, Mission Bend, Missouri City, Sugar Land or Pasadena and you're interested in learning more about dental implants and which option might be right for you, don't hesitate to contact us today. We want to give you the sturdy, beautiful smile you deserve.