Sedation Dentistry – Houston, TX
Breeze Through Your Next Oral Surgery
We understand that the prospect of undergoing oral surgery can be a bit intimidating. That is why we do everything within our power to make our patients comfortable during their appointments. We even offer multiple types of sedation dentistry in Houston to help nervous or sensitive individuals remain relaxed throughout their treatments. Read on below to learn more about your sedation options — be sure to give us a call if you have any questions!
Why Choose Piney Point Dental Implant Center for Sedation Dentistry?
Highly Trained, Board-Certified Oral Surgeons
Experienced Team
Comfortable Treatment from Start to Finish
Nitrous Oxide Sedation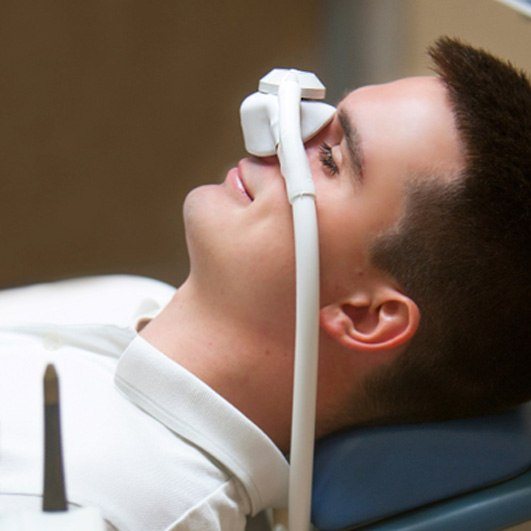 Nitrous oxide in Houston is the mildest form of sedation that we offer. It involves the use of a gas that induces feelings of relaxation and well-being. It is suitable for use in many cases, particularly those where patients do not need heavier forms of sedation in order to enjoy a pleasant treatment experience. It is generally quite safe, and because its effects wear off quickly, you should be able to drive yourself home after your appointment.
Who Is a Good Candidate for Nitrous Oxide?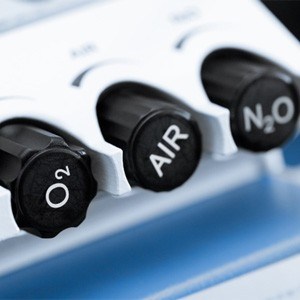 Nitrous oxide is suitable for a wide range of patients. For example, because it is inhaled, it is a great option for folks who are nervous about getting injections. It is also useful in situations where a patient has difficulty sitting still, struggles with a strong gag reflex, or is not easily numbed.
Although nitrous oxide is safe for most patients, there are a few groups of people for whom it is not recommended. It can present some risks to an unborn child, so pregnant women should not be sedated with it. It is also not ideal for those with sinus congestion or certain respiratory diseases.
How Does Nitrous Oxide Work?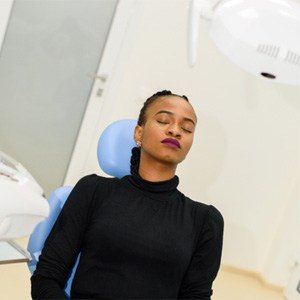 Nitrous oxide is administered through a nose mask. We simply place the mask over your nostrils and connect it to a machine that contains the nitrous oxide gas. Once you start breathing it in, you should feel its effects very quickly (usually within a minute or two). You may start to feel tingly all over, and you can expect to experience a heightened sense of happiness and well-being. Some patients report that they feel like they are floating. You might drift off into a light sleep, but nitrous oxide does not cause unconsciousness.
After your procedure, the effects of the gas will wear off quickly, so you should be alert enough to drive yourself home.
Aftercare for Nitrous Oxide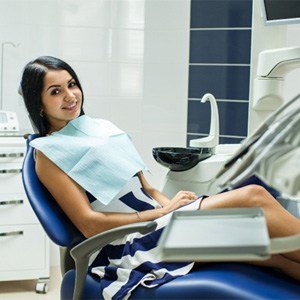 Although the effects of nitrous oxide will not linger for long, your sedation dentist in Houston will still want you to wait in our office for a few minutes before you leave. This allows our team to ensure that you are feeling normal before you get behind the wheel of a car.
Nitrous oxide is unlikely to prevent you from resuming your normal activities right away. However, if you underwent an invasive procedure, it may be wise to take a few days to relax at home so your body has a chance to heal. Our team will give you aftercare instructions that are specific to your treatment.
Oral Conscious Sedation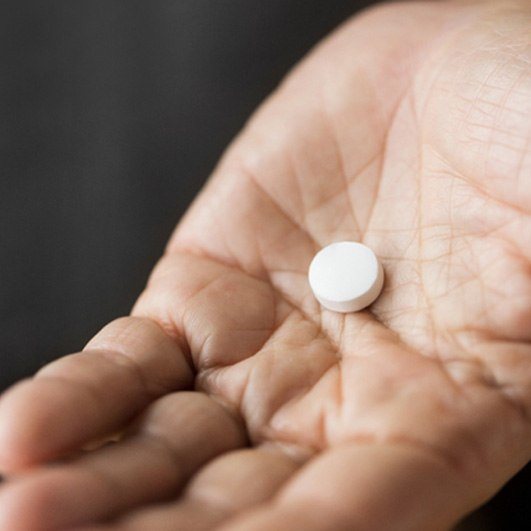 Oral conscious sedation is a simple and easy way to stay relaxed during oral surgeries. Before your appointment, you simply swallow a sedative pill. By the time we start working on your mouth, you should feel completely relaxed and perhaps somewhat drowsy. Following your treatment, you are unlikely to remember what happened — many patients view this as a positive side effect of the medication. Because the effects of oral conscious sedation can linger for up to 24 hours, you will need to have a friend or family member drive you home from your appointment.
What Is Oral Conscious Sedation?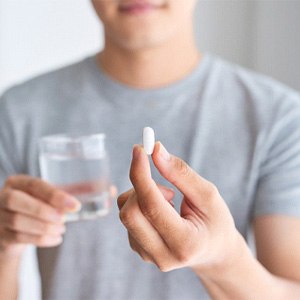 Oral conscious sedation in Houston is a form of sedation that requires a patient to swallow a pill shortly before their procedure is scheduled to begin. The specific drug that is used can vary from case to case. Valium, Ativan, and Halcion are common options. No needles or face masks are needed for oral conscious sedation, making it ideal for patients who experience nervousness due to such things.
After taking the pill, you should begin to feel its effects within 15 minutes or so. Once you are nice and relaxed, your sedation dentist in Houston can begin your treatment.
How Does Oral Conscious Sedation Work?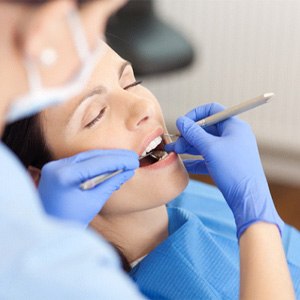 You can expect to feel calm and perhaps a bit drowsy while under the influence of oral conscious sedation. You might drift off to sleep, but you will not actually be unconscious. It should be easy for our team to awaken you with a gentle shake.
The effects of oral conscious sedation can linger for several hours (or longer) following your appointment. It is therefore important that you have a trusted friend or family member ready to drive you home.
Are You a Good Candidate for Oral Conscious Sedation?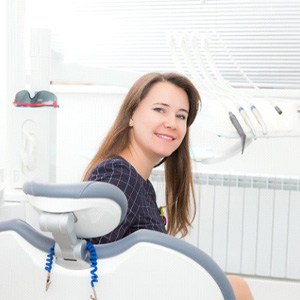 Oral conscious sedation might be suitable for you if:
Dental treatments make you feel nervous or afraid.
You have a sensitive gag reflex.
You must undergo multiple or complex procedures during a single appointment.
You have a medical condition that makes it difficult for you to sit still in the treatment chair.
Oral conscious sedation may not be right for you if you are pregnant, have certain allergies, or have been diagnosed with other conditions that might make sedation risky for you.
IV Sedation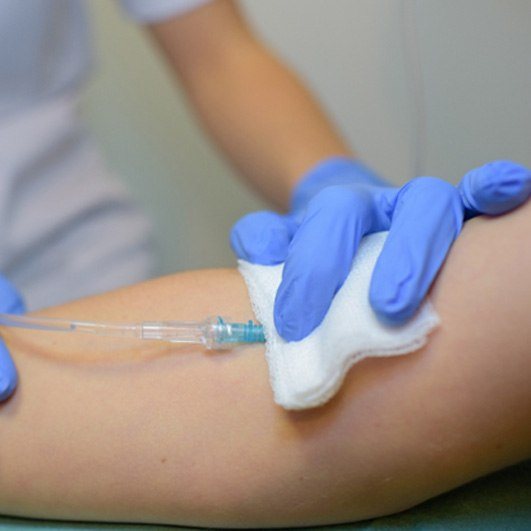 We are one of the few sedation dentists in Houston that are capable of offering IV sedation. As its name implies, we administer a powerful sedative medication intravenously, through a needle in either your hand or arm. You should begin to feel its effects almost immediately. It will not make you unconscious, but it will make you feel extremely relaxed. We can adjust the level of sedation as necessary throughout your appointment. Once we finish your treatment, the effects of the sedative may linger for some time, so you should have someone ready to take you home from our office.
What Is IV Sedation?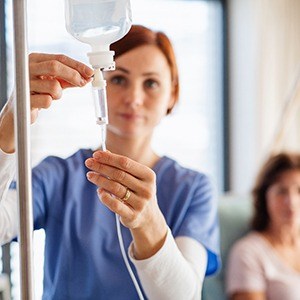 "IV" is the abbreviation for "intravenous," a term that describes medications that are administered directly into the bloodstream. This method of providing sedative allows the medication's effects to kick in as quickly as possible.
IV sedation in Houston is sometimes referred to as "twilight" sedation because even though patients remain alert enough to respond to directions and questions, they may feel as if they are unconscious. After the procedure, they tend to remember nothing.
This sedation option is more powerful than nitrous oxide, and it can take up to an entire day to wear off. You should have a friend or family member prepared to drive you home after your appointment.
Who Is a Good Candidate for IV Sedation?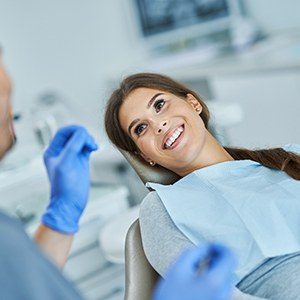 IV sedation might be appropriate for you if:
You are undergoing extensive treatment. For example, you may be getting several dental implants placed at once or undergoing a major bone grafting procedure.
You suffer from extreme dental phobia. We do not want our patients to be afraid of their treatments, and we often use IV sedation to help fearful individuals have a relaxing experience in our office.
There are other indications for sedation. IV sedation is sometimes used for people with a sensitive gag reflex, those with physical conditions that make it difficult for them to sit still, and individuals who do not get easily numbed.
The Benefits of IV Sedation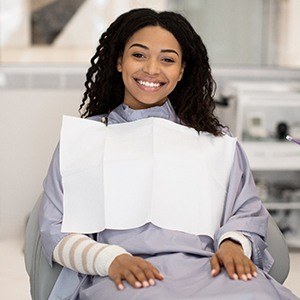 Some noteworthy benefits of IV sedation include:
It induces a deep state of relaxation that can prevent you from feeling traumatized due to the sights, sounds, smells, and sensations that often accompany oral surgeries.
Unlike with oral conscious sedation, your dosage of medication can be adjusted throughout your appointment according to your needs.
The effects of IV sedation start almost immediately after it is first administered.
It can help even the most sensitive and anxious patients to enjoy improved oral health.
We take precautions and carefully monitor patients to minimize any risks associated with IV sedation.
Am I a Good Candidate for Sedation Dentistry?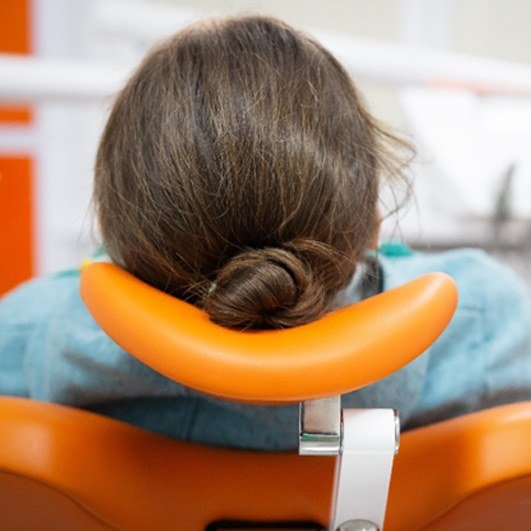 Individuals with a degree of dental anxiety are usually good candidates for sedation dentistry. However, there are also other indications that it may be suitable for you. For example, it is often used for individuals who:
Have a sensitive gag reflex
Need a lengthy or complex oral surgery
Undergo multiple procedures during the same appointment
Have a medical condition that makes it difficult for them to sit still during dental treatments
Are not easily numbed with local anesthesia
If we determine that sedation would be beneficial for you, we will choose the type that best fits your unique circumstances.