Dental Implant Salvage – Houston, TX
Failing Dental Implant?
Dr. Koo Can Help
Dental implants are the premiere tooth replacement solution. With a success rate of over 95%, you can typically expect a dental implant procedure to be successful. However, there are some times that the implant posts do not "take." While rare, there are several factors that can cause dental implant failure, such as certain medical conditions, infections, damage, and other unforeseen issues. Thankfully, we perform dental implant salvage in our Houston oral surgery office for patients who are at risk of losing their prosthetic teeth altogether. Dental implants are a wonderful investment, and you want to make sure that yours are successful. If you are dealing with a loose, uncomfortable, or failing dental implant, don't wait to do something about it. Dr. Koo, Dr. Weil, and their oral surgery team in Houston are here to help! You are invited to contact us today.
Why Choose Piney Point Dental Implant Center For Dental Implant Salvage?
Team of Highly Experienced Oral Surgeons with Advanced Training
Fast, Emergency Dental Care for Patients with Failing Implants
Advanced Procedures Like Bone Grafting Available for Improved Results
Why Do Dental Implants Fail?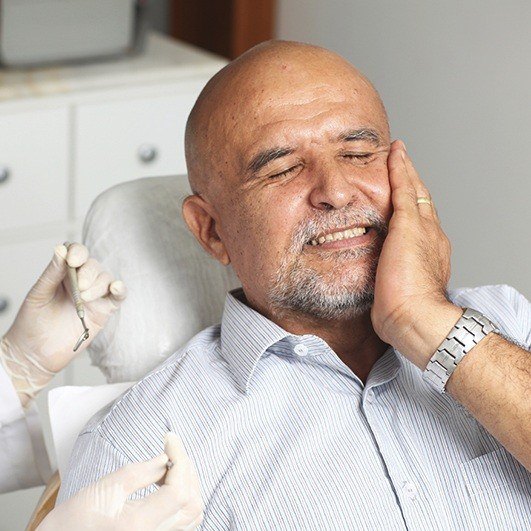 One common cause of dental implant failure is a condition known as peri-implantitis. This condition is often due to a buildup of plaque and bacteria around the base of an implanted tooth. Over time, this can lead to an infection (peri-implantitis) that breaks down the bone tissues that help support your dental implant. Peri-implantitis is most likely to occur if a patient doesn't consistently practice good oral hygiene such as brushing and flossing their teeth and implants.
Aside from infection, there are a few other factors that may weaken the foundation of a dental implant and cause it to fail. For example, patients who continue to smoke after getting dental implants are at a significantly higher risk of dental implant failure, since tobacco use can interfere with the integration process.
Additionally, patients who lack adequate jawbone density will not have enough bone tissue to support the dental implant, which will prevent proper osseointegration as well. Traumatic injuries to the face/teeth can also unseat an implant and cause it to become loose. Even something as simple as bruxism (unconscious teeth grinding) can place enough pressure on an implant to wear down its foundation and make it unstable.
No matter the cause of dental implant failure, seeking treatment from a professional is vital for your continued oral health. In most cases, the best choice is an oral surgeon. Dr. Koo is one of Houston's most trusted oral surgeons, and he has the experience and know-how to rescue a failing dental implant.
Symptoms of a Failing Dental Implant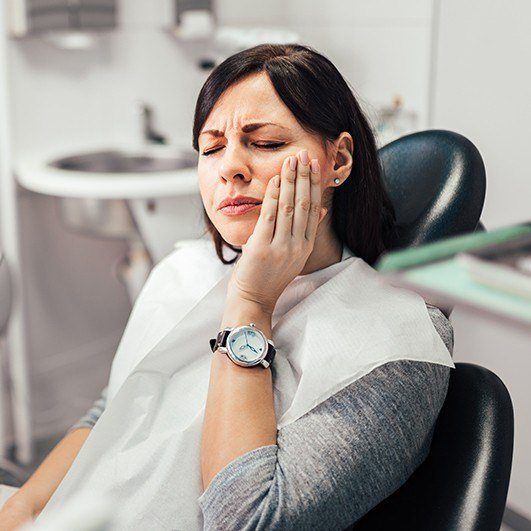 What makes implants special is the process of osseointegration, where the post and surrounding bone fuse together. However, if osseointegration does not happen sufficiently, the dental implant may fail. Since osseointegration happens entirely below the gumline and out of sight, it's important to keep a look out for the key warning signs of dental implant failure, such as:
A loose or wiggling dental implant
Pain or discharge around the implant
Tissue swelling or redness around the implant
Trouble biting or chewing food with the implant
Usually, implant failure happens soon after the post has been positioned in your jawbone. At this point, there is some risk that the surrounding bone tissue and the implant will not properly bond. But even patients that have had implants for several years can experience problems, although the chances are quite slim.
How Dental Implant Salvage Works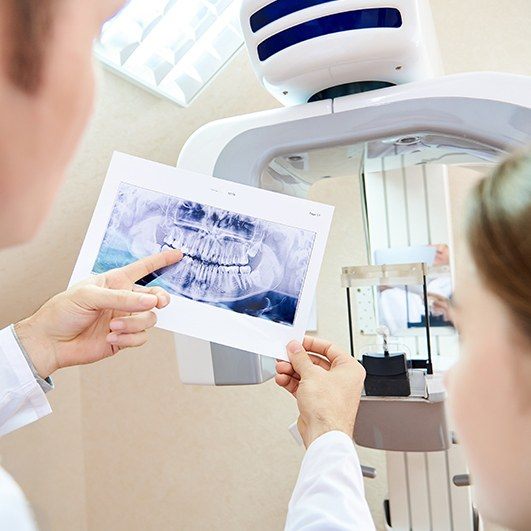 Whatever the reason might be, if your implant isn't staying in place or is causing you discomfort, your next call should definitely be to an oral surgeon like Dr. Koo or Dr. Weil. Oral surgeons in Houston, like ours here at Piney Point Dental Implant Center, have extensive experience with dental implants, and they will know how to correct any issue that is affecting your teeth to ensure your implant stays firmly in place.
Regardless of what is causing your implant failure, your dental implant salvage treatment will begin with a thorough dental exam from one of our experienced oral surgeons. They will look at the implant and the surrounding area, take X-rays and scans of your mouth, and gather all the information they can to learn as much as possible about your situation. The appropriate course of action for a sick or failing dental implant depends on the cause. After they inspect your smile, they can then recommend the best strategies to save the implant.
For patients dealing with peri-implantitis, your surgeon may need to temporarily remove the dental implant post so they can eliminate the bacterial buildup that is causing the destructive infection. Once your mouth is healthy and infection-free, they can reinsert the dental implant and place a growth factor to help the post re-bond with the jawbone.
In cases where the implant was not attached to the surrounding bone correctly, they might place a bit of a grafting material around the post to encourage bone growth in the area.
If a patient has experienced some kind of traumatic injury, oral surgery may be necessary to fix any damage to the bone before the implant itself can be secured.
Get the Dental Implant Salvage Treatment You Need Today!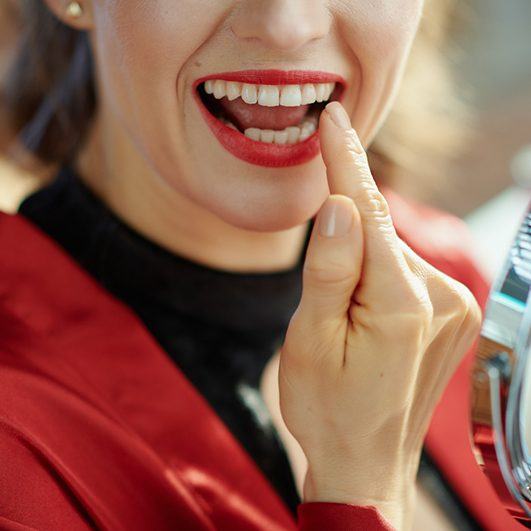 Procedures to save a failing or sick dental implant are becoming more and more successful. Even still, this is a complex treatment that truly requires an expert's touch. Visiting our oral surgeon in Houston right off the bat can help to ensure that the treatment goes well for the sake of your oral and overall health.
Of course, avoiding trouble with Houston dental implants is always best. Therefore, make sure Dr. Koo or Dr. Weil knows your medical history and has a current list of the medications you take. Above all, be committed to a stringent oral hygiene routine at home and regular dental checkups.
If you are experiencing any looseness or pain associated with your dental implants, don't wait for the problem to get worse, give us a call right away. The earlier an oral surgeon is able to see you, the shorter and easier the salvage process will be. Dental implants are a fantastic investment in both your smile and dental health, and with the help of Piney Point Dental Implant Center, we can ensure that yours will last for a lifetime.
To learn more about dental implant salvage and how you can prevent problems in the future, contact us today.