Indications for Dental Implants – Houston, TX
An Option to Replace
Any Number of Teeth
The indications for dental implants are many. That means that eligible patients with all kinds of tooth loss -- whether you are missing a single crown or an entire arch of teeth in the upper and/or lower jaw -- can successfully have their teeth replaced with dental implants. When you schedule a consultation with Dr. Koo and Dr. Weil, our team will examine the extent of your tooth loss and recommend a treatment plan with an implant crown, bridge, or denture, depending on your specific tooth replacement needs. Keep reading to learn more about the options available with dental implants.
Missing Just One Tooth: A Dental Implant-Retained Dental Crown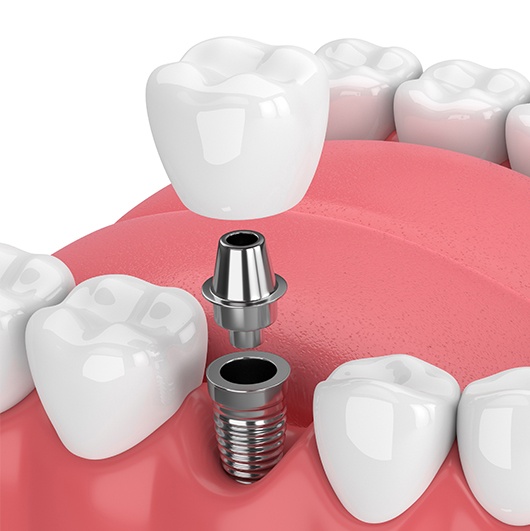 Even though it may not seem like that big of a deal at first, it is very important to replace even a single missing tooth. A dental implant-retained crown will provide a stable and health-promoting replacement option. Your implant dentist will surgically place the implant post in the space where the missing tooth's root was. Then, after it has healed over the course of 4 to 6 months, it will be uncovered once more, and a permanent crown will be placed on top.
An implant-retained crown offers a number of benefits, including keeping the surrounding teeth from drifting out of place and reducing your risk of experiencing additional tooth loss.
Missing Several Teeth: Dental Implant-Retained Bridges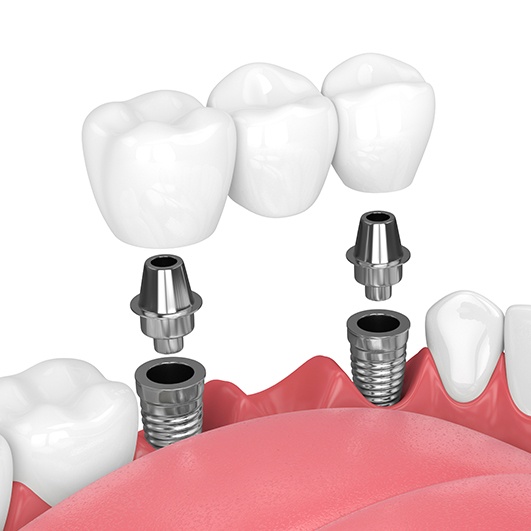 The stability of dental implants in Houston is an even greater benefit for patients who are missing several teeth. An implant-retained bridge will not slip or slide around and also brings important nutrients to the jawbone, helping to ensure that your remaining natural teeth stay healthy and in place. An implant bridge or partial denture can be stabilized using one to three dental implant posts and may be fixed or removable, depending on your preference and oral health needs.
Missing All Teeth: Dental Implant Dentures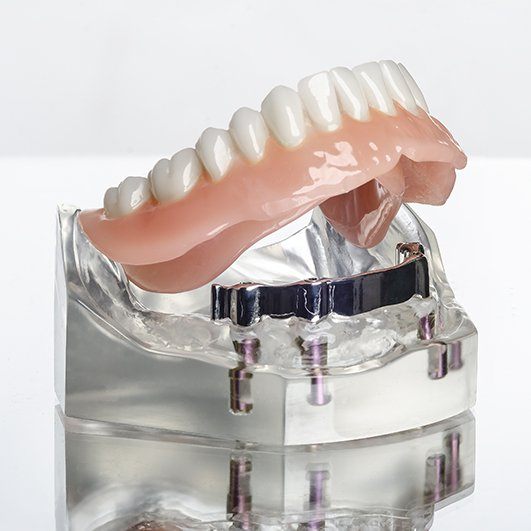 It is possible to regain optimal dental form and function even after the loss of all teeth, thanks to dental implants. Traditional dentures may never fit quite right -- but, using a strategic number of Houston dental implant posts, your dentist can secure a complete denture for a wonderful and natural-looking tooth replacement. Teeth in a Day is one option which allows eligible patients to leave the oral surgery office with a fully functioning denture after a single visit. Implant-retained dentures may be fixed or removable, depending on the type of procedure you have.
Learn More about Dental Implants Today!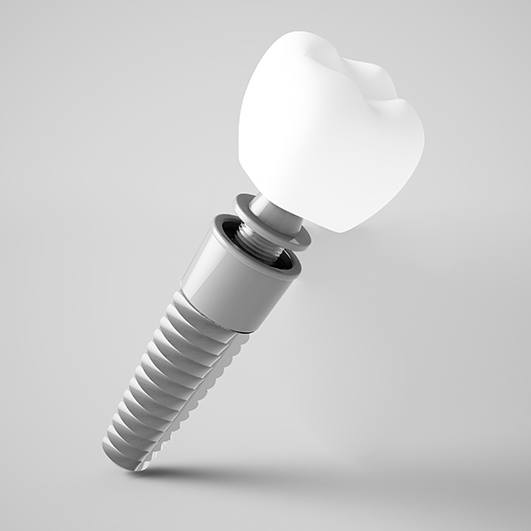 Are you missing teeth or on the verge of having teeth extracted? If so, it is certainly worth exploring what is possible with dental implants in Houston. There are multiple options depending on your needs. We invite you to request a personalized consultation to learn more about implant dentistry, including whether or not you are a candidate, today.