Advanced Dental Implant Procedures – Houston, TX
Advanced Treatments Lead
to Outstanding Results
When you first visit us for your dental implant consultation, we will carefully examine your mouth and determine whether you qualify for dental implants in Houston. If you are not an immediate candidate, do not become discouraged. We offer advanced procedures that can prepare your mouth to support your new teeth and make your entire treatment process as easy as possible. Contact us today to learn more about how we can help you rebuild a complete and healthy smile.
Bone Grafting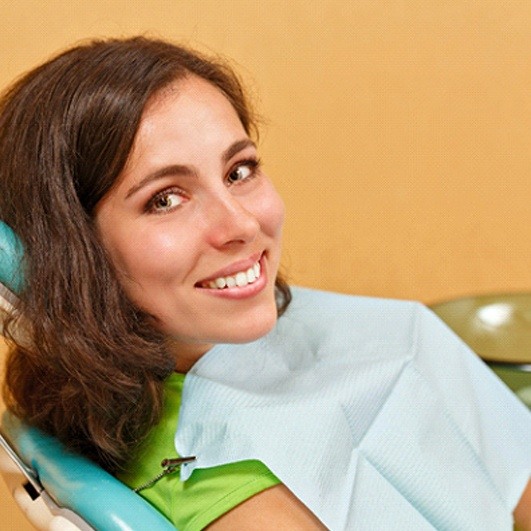 After you lose a natural tooth, the bone around it immediately begins to be resorbed. That is to say, since the bone no longer has stimulation from a tooth root, the body begins to recycle it for other purposes. Over time, the resorption can reach the point where the bone no longer has adequate volume to support a dental implant.
For patients in this situation, we may recommend bone grafting in Houston. There are quite a few different types of bone grafts, but the basic idea is always the same. We create an incision in the gums and add bone material (either from a donor or another part of your body) to the jaw. When the incision is closed, your body begins to integrate the new material, resulting in a larger, stronger bone.
Some patients can receive a bone graft and a dental implant during the same surgery. In other cases, the bone graft takes place several months before it is possible to place dental implants.
Sinus Lift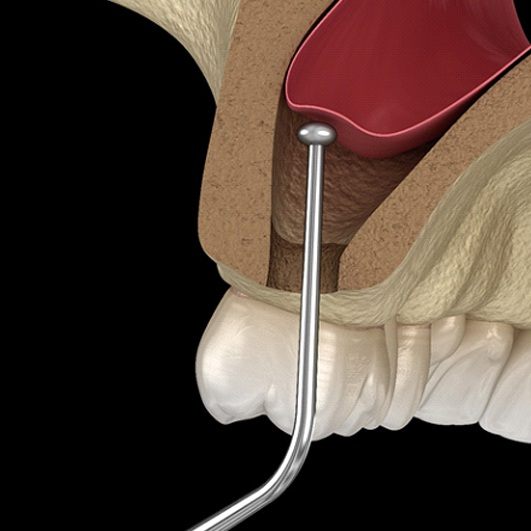 Your sinuses are located just above your upper molars. If there is not enough space in your upper jaw, a dental implant could go all the way through it and end up puncturing the sinus membrane. This is often the case for patients who lost their teeth a long time ago or who have naturally large sinuses. If this is a potential problem for you, we may recommend a sinus lift in Houston.
A sinus lift, also called a sinus augmentation, is a special type of bone graft. During the procedure, we access the sinus through the upper jaw and gently lift it up. Then, we place bone material in the jaw to strengthen it and increase its size. Several months after a sinus procedure, it may be possible to place dental implants.
PRP/PRF Treatment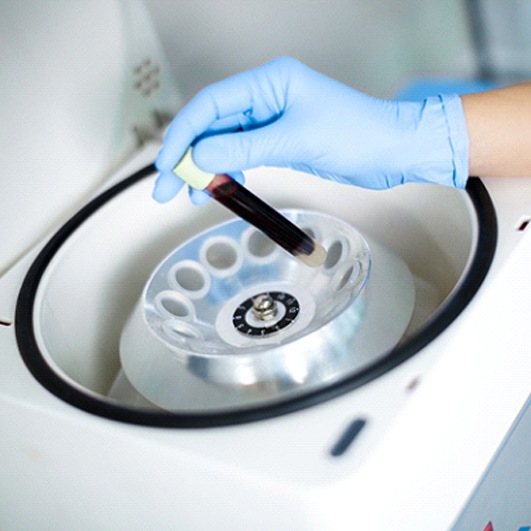 We always want your treatment to be as efficient as comfortable as possible, so we often use PRP and PRF. PRP stands for platelet-rich plasma, while PRF stands for platelet-rich fibrin. We obtain these substances by drawing your blood and placing it in a centrifuge. Then, we use the platelet-rich portion of the blood to expedite your healing after your oral surgery. It has also been shown to decrease patient post-op discomfort.
The above procedures are just a few of the methods we use to help our patients through their dental implant procedure in Houston. During your consultation, we will determine which specific services you need to achieve a healthy smile.