Contact Our Dental Implant Center – Houston, TX
Everything You Need
to Reach Out to Us
It is My Pleasure...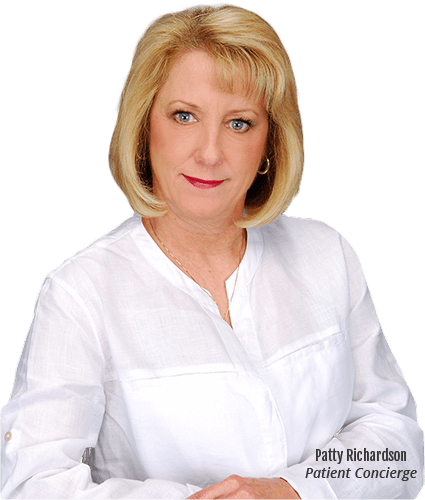 Thank you for your time and consideration. I'm Patty, your dental implant concierge, and I know the process of deciding whether or not dental implants are right for you can be confusing. My responsibility is to be your expert guide throughout this process, and I will make sure you have good answers to all your questions.
With more than 10 years of experience on the clinical side of dental implants and a true passion for helping others, I add a unique perspective. Your long-term health and well-being are my top priority. We want you to thoroughly understand all of your options and to make the best decision for you and your family.
Please do not hesitate to reach out to me via email or the phone at your convenience. It is my pleasure to be able to help...
Piney Point Dental Implant Center
2450 Fondren Road, Suite 320
Houston, TX 77063
Phone: (713) 597-7340
Office Hours
8:00am - 5:00pm
8:00am - 5:00pm
8:00am - 5:00pm
8:00am - 5:00pm
8:00am - 5:00pm