Replace Teeth-in-an-Hour – Houston, TX
Faster Smile Repair
for Happier Patients
Recent advances in dental technology have made dentistry services more comfortable, convenient, and effective. Of all the technological advancements in dentistry over the past decade, the improvements in dental implant placement and restoration may be the most significant. At Piney Point Dental Implant Center, we're proud to offer numerous implant-retained restoration options including traditional dental implants, mini-implants, and innovative All-on-4 and Teeth in an Hour implant tooth replacement options. For many patients, the convenience, reduced healing time, and natural looking and feeling results with the ideal smile restoration option to repalce Teeth-in-an-Hour in Houston, TX.
The Preparation Phase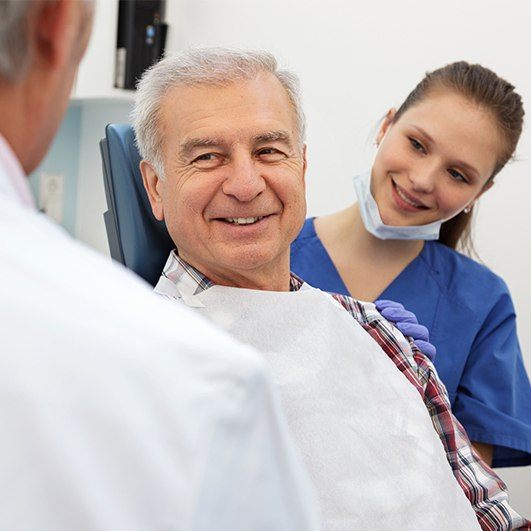 The detailed and extensive Teeth-in-an-Hour preparation process is the main reason this dental implant option is so effective. Before beginning treatment, CT scans are taken of patients' smiles. These scans are used to create detailed implant placement surgery guides. The scans allow us to find the ideal position and placement on the jawbone to support smile restorations. A series of impressions and three-dimensional scans are sent to a ceramics lab where a temporary or permanent restoration is crafted prior to the patient's surgical visit. Once the restoration is crafted and returned to our Houston area oral surgery office, patients return for dental implant placement and restoration.
The Teeth-in-an-Hour Dental Implant Procedure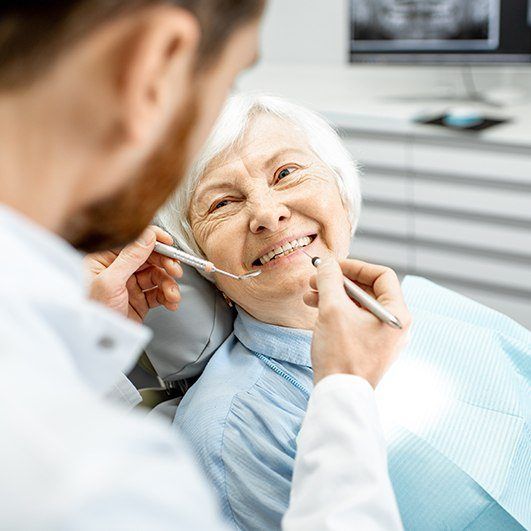 The name Teeth-in-an-Hour is not a boast about how quick the procedure is. It's literal. Most Teeth-in-an-Hour implant and restoration placement procedures take less than an hour. Using the surgical guide, our team accurately positions implant posts on the jawline. Because the implant is placed in the ideal location and position, there is little to no healing time, no sutures needed, and the implant post requires less time to fuse with the natural jawbone structure. Once the implants are in place, our team connects either a temporary or permanent restoration on the same day.
Benefits of Teeth-in-an-Hour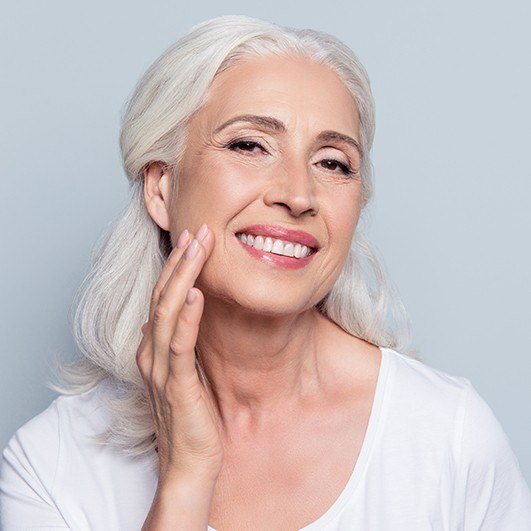 In addition to quick placement, Teeth in an Hour have numerous oral health and cosmetic benefits including:
No sutures needed leading to less discomfort and shorter healing times
Save time and money with fewer dental visits to complete treatment
A smile that looks and feels 100% natural
Immediately regain dental function
Restores up to 90% of chewing ability
Schedule Your Dental Implant Appointment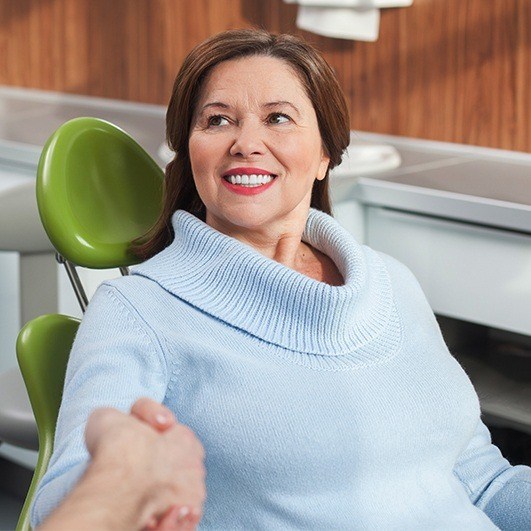 If you're interested in finding out more about quick, comfortable, convenient tooth replacement options, contact Piney Point Dental Implant Center to schedule a consultation appointment.