All-on-4 Dental Implants – Houston, TX
A Brand-New Smile with Less Hassle
For years edentulous (without teeth) patients have relied on dental implant supported prosthetics to renew their smiles from the roots up. However, for many denture wearers, diminished bone density means dental implant tooth replacement isn't an option without complicated, lengthy bone grafting procedures. At Piney Point Dental Implant Center, we have an alternative treatment option that not only makes implants possible without bone grafts but actually rebuilds bone density over time – All-on-4 dental implants from our Houston, TX oral surgeon.
How do All-on-4 Dental Implants Work?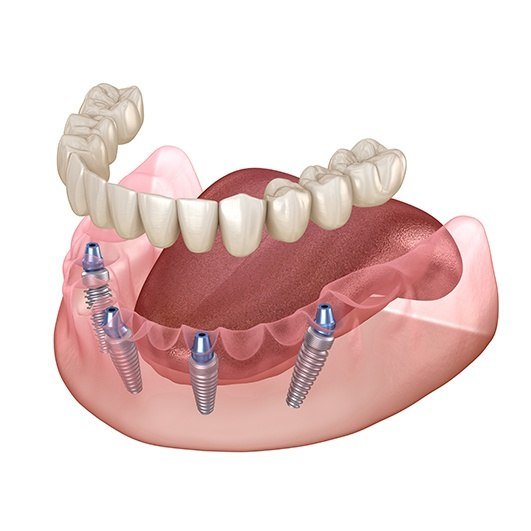 As the name suggests, All-on-4 implants support a full arch dental prosthetic on just four implant posts. These posts are strategically placed in the front portion of the mouth where the jawbone is naturally denser. The position and angle of these posts makes it possible for them to support an entire arch of replacement teeth. The placement and restoration process is similar to traditional implant placement. Patients visit our oral surgery office to have teeth extracted and other necessary preparations and between four and six implants are surgically placed. A lightweight temporary denture is placed while gums heal and the supportive alveolar bone fuses with the implant post. After a few months of healing, the patient returns to our dental office to have the final restoration placed.
What are the Benefits of All-on-4 Compared to Other Dental Implants?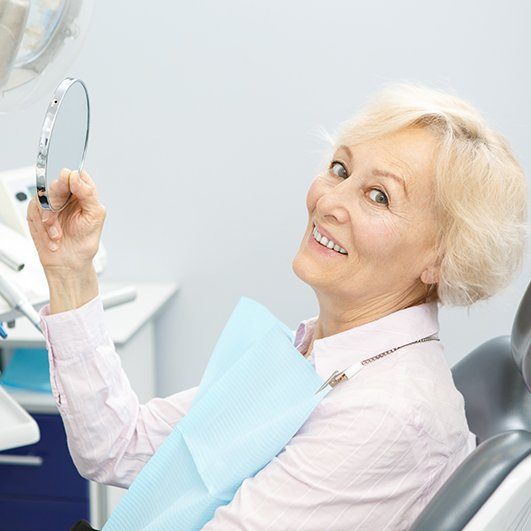 Patients unable to restore their smiles with traditional dental implants have more options than ever with Teeth-in-an-Hour, mini-implants, and All-on-4 tooth replacement options. Even if patients have adequate bone density to support traditional implants, All-on-4 may be the best option. Some of the benefits of All-on-4 compared to other types of implant supported tooth replacements include:
Save money with fewer implant posts and fewer appointments
Shorter healing period since there are fewer surgical placement sites
Reduce, eliminate, or reverse bone resorption by replacing the underlying root structure of lost teeth
Predictably successful results with decades of research, training, and experience from the team at Piney Point Dental Implant Center
Easier at-home hygiene since All-on-4 implants are brushed and flossed like natural teeth
A lifetime of smiles with durable, long lasting results is possible with All-on-Four smile restoration
Learn more about All-on-4 at Piney Point Dental Implant Center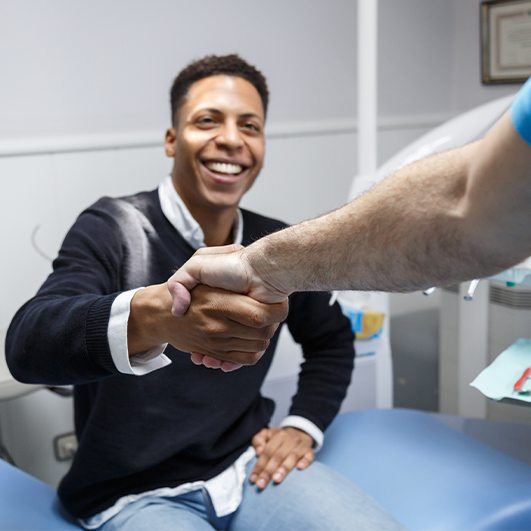 If you're interested in finding out how to replace missing teeth or improve your traditional denture with All-on-Four implants, contact the team at Piney Point Dental Implant Center today. During a consultation, we're happy to examine your smile and help you make the restoration decision that's right for you.