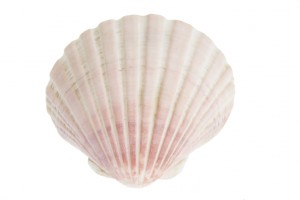 As the experts in dental implants in Houston, to say we're interested in this replacement option would be an understatement. No, we're passionate about helping people complete their smiles with implant dentistry. Today's dental implants are without question the best tooth replacement option available… but it wasn't always that way. The history of dental implants is one of the most interesting in all of dentistry. From shells to stones and rabbits, keep reading to learn how we got where we are today! (Just trust us — it's worth it.)
Today's dental implants don't much resemble their first iteration. In 600 AD, the Mayan people of present-day Mexico and Guatemala inserted bits of shells into the jawbone to take the place of missing teeth. Around this same time a little further south, the Hondurans were using stones to replace missing teeth. Neither sound too comfortable, but they were (probably) better than nothing…
Skip ahead several hundred years, and in 1700's Europe, a man named Dr. Hunter suggested placing teeth from cadavers into humans with missing teeth. It seems to make sense… but it didn't really work. Too much inflammation in the gum impeded its success, and some concluded that a connector was needed to act as a prosthetic root to support the dental implant. Sound familiar?
Throughout the early 1900s, scientists and doctors experimented with various materials for prosthetic roots to connect the tooth to the jawbone. From platinum to gold and a chromium-cobalt alloy, with the latter providing the most support of all. Experiments continued with gradual advancements using chromium-cobalt. Then, in the mid-1950s, an accidental discovery changed implant dentistry forever.
Dr. P. Brånemark had been studying blood flow in rabbits (yes, rabbits) when he discovered that bone would integrate seamlessly with titanium. The biocompatible material underwent what we now know as "osseointegration" and could not be removed from the bone — a miraculous discovery for tooth replacement. Dental implants took off following this study, and have become what they are today thanks to Dr. Brånemark's serendipitous discovery.
First introduced into the US in 1982, dental implants have only continued to improve. In addition to traditional dental implants, modern offerings in implant dentistry include Teeth In a Day and All-on-4 dental implants, or those that can support an entire row of dentures on just four dental implants. Yes, we've come a long way.
If you're missing one or more teeth and are interested in learning about your candidacy for Houston dental implants, why don't you get in touch with the team at Piney Point Dental Implant Center? Dr. Koo and his team will help you understand your options to complete your smile in the most effective manner possible. Contact us to request your consultation today!