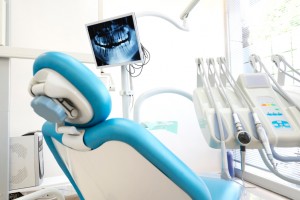 When it comes to the dental implants procedure at Piney Point, our patients always have a number of questions. We encourage it — we know it's our duty as your Houston implant dentist to provide all the information you need to feel completely comfortable with your procedure. But since our patients often have many of the same questions, we thought it would make sense to put them in one place, here on our blog! Read our dental implant procedure Q & A below.
Q: How long does the dental implant procedure take?
A: The length of the initial dental procedure, when we implant the tiny titanium posts into your gum, depends on how many implants your mouth requires. Once the devices have been implanted, you'll have a recovery period of two to six months. It sounds like an eternity to anyone with missing teeth, but it's what's necessary for the bone to fuse with the implant. And don't worry about going that long with a gapped smile — you'll have a temporary tooth replacement while your implants heal.
Q: What exactly happens during the procedures?
Your total dental implant treatment will be completed in two or three visits to Piney Point OMS. In the first visit, your Houston oral surgeon will surgically place an implant into the gum of each missing tooth. A local or general anaesthetic is available for your complete comfort during this stage. After the surgery is complete, you'll be fitted with a temporary tooth replacement if you wish.
Once several months have passed and your bone has fused with the new implant, you'll have your second appointment at Piney Point. Your oral surgeon will uncover the implant and place an abutment on its top. This small post connects the dental implant with the new tooth replacement, which will either be placed in the same visit or a short follow-up appointment.
Q: What is recovery like after the dental implant procedure?
A: The recovery after your initial dental implant procedure is usually associated with very little pain, though each patient will have a different experience. You should be careful not to disturb the implant site, and follow all of your Houston implant dentist's recommendations carefully. Eat a soft food diet until you feel like you can manage regular foods — and, above all, make sure you're maintaining excellent oral hygiene habits throughout the healing process.
Q: How can I find out if dental implants are right for me?
A: If you're interested in learning how dental implants can replace your missing teeth and complete your beautiful smile, don't hesitate to call Piney Point as soon as possible. We can examine your mouth to decide whether or not you're a good candidate for the procedure — and if you are, we can begin planning your unique treatment immediately. Call us for your dental implant consultation today!