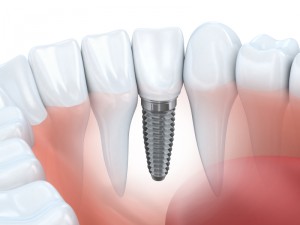 Dental implants have greatly improved over the past couple of decades. In fact, the procedure is almost totally different from when it first began — and far more successful. Today's dental implants are almost always the best choice for tooth replacement. At Piney Point Dental Implant Center, we're proud of the fact that we work to stay on top of the latest in dental implant technology to bring you the most excellent results. That's why we're excited to tell you about how we use the ILUMA Cone Beam CT Scanner for the absolute best dental implants in Houston. Intrigued? Keep reading to learn more from your oral surgeon today.
Advanced Technology Gives Oral Surgeons Ultimate Precision
The process for dental implantation requires super-precise knowledge of the patient's bone structure. In the past, we were forced to use regular medical CT scans — something that exposes patients to unnecessarily high levels of radiation. The ILUMA option, however, gives us an even more accurate image of your jaw's structure, at far less radiation exposure for you. That's something all of our patients can appreciate.
ILUMA provides immediate 3D images of your facial anatomy, which helps us in the following important ways:
The highly accurate ILUMA images allow us to optimize the position and size of your implants.

ILUMA helps us check to ensure adequate bone structure exists to support the dental implants — and where bone grafting may be necessary, if there is inadequate existing bone.

3D printing and ILUMA's immediate results make it easy for us to communicate your unique treatment plan to you, so you completely understand all necessary steps in completing your smile.

ILUMA allows us to achieve the best fit possible — for sturdy, beautiful dental implants.
Schedule Your Dental Implant Consultation in Houston Today
If you're considering choosing dental implants to complete your smile, you've made an excellent solution. Due to their fantastic results, affordability and accessibility, dental implants truly are the best tooth replacement option available. Now choose the dental implant surgeon that uses the most advanced technology for the best results possible — call to schedule an appointment at Piney Point Dental Implant Center today.
We're proud to serve patients from throughout Houston and the surrounding areas, including Bellaire, Stafford, Hunters Creek Village, Galleria, Katy, Sugarland, Heights, Memorial, Spring Branch, and beyond.