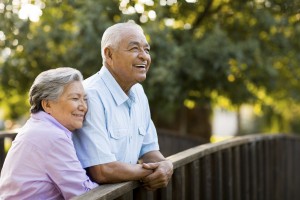 These days, more people than ever before are having their missing teeth replaced by dental implants. 3 million people currently have dental implants in the US. In 2016, it's estimated that nearly 10,000 patients will receive dental implants in Houston alone. Why the boom in implant dentistry? Because it's simply the best solution for tooth loss. And with more options than ever, dental implants are a possibility for almost everyone experiencing tooth loss.
Dental Implants Offer Long-Term Benefits
The advantages of choosing dental implants are significant. In comparison to non-implant retained prosthetics, dental implants offer unmatched stability and enhance the overall success of the tooth replacement.
Some of the benefits associated with dental implants include:
Dental implants offer a whole-tooth replacement. That means they don't just replace the crown, or the visible portion of the tooth. They also give you back its stabilizing root. Dental implants are the only comprehensive solution available.

When properly maintained, dental implants can be expected to last the wearer's lifetime.

Patients can live without the stress and potential embarrassment of an ill-fitting denture. There is no need to rely on denture adhesives or ineffective suction with dental implants.

Your remaining natural teeth are untouched with dental implants. The traditional crown and bridge requires drastic modifications to the teeth surrounding the gap. Not so with dental implants, which simply take the place of the missing tooth structure.

Prosthetic teeth cannot develop cavities.

Dental implants enjoy a 95 percent success rate in eligible patients.
How Dental Implants Work
Once you have chosen to replace your missing teeth with dental implants, you still have lots of options for which type of implants you will receive. At Piney Point Dental Implant Center, we offer one stage and two stage dental implants.
The dental implants used in the one stage method are longer, with the top of the device sticking out of the gum. This feature eliminates the need for a second procedure to attach a connecting abutment to the implant. One stage dental implants allow for the immediate loading of the tooth replacement.
Two stage dental implants are completed in two procedures. With this approach, the dental implant is buried beneath the gum line and allowed to heal over a period of four to eight months. Once it has fused with the jawbone, the dental implant is exposed once more and a connecting abutment is surgically attached to its top. After the gum has healed once more, the tooth replacement is placed in the final restoration.
Ideal Candidates for Dental Implants
Are you a good candidate for dental implants? Schedule a consultation with your dentist to discuss your implant options. Dental implants require plenty of healthy jawbone and gum tissue for proper healing. Bone augmentation procedures can increase eligibility for dental implants when there is insufficient jawbone structure present. Patients should be in good overall health to undergo the dental implant procedure. Diseases that affect the immune system, like HIV/AIDS, advanced-stage cancer, and uncontrolled diabetes affect a patient's candidacy for dental implants.
Request a consultation at Piney Point Dental Implant Center to discuss implant dentistry today!