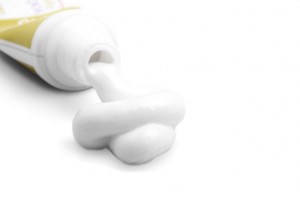 Congratulations on your new dental implant(s)! You are now benefitting from the very best in tooth replacement — one that can last for decades to come. But how to protect your investment? Just like with your first shiny bicycle or your favorite new gadget, your dental implants require a few maintenance steps to make sure they stay healthy and intact for a lifetime to come.
Unlike other options in tooth replacement, dental implants give you back your missing tooth's root as well as the crown, or the part that you see. The dental implants can support an individual crown, a bridge, or a denture. A connecting abutment attaches the dental implant to the prosthetic tooth.
Dental implants look, act, and feel just like your natural teeth — and that means they require much the same maintenance, too. It's true that the dental implant and its crown are not vulnerable to decay, since they are made from synthetic materials. But the gums around them are still just as at-risk of infection. Make sure you are keeping your surrounding teeth and gums healthy with good oral hygiene care and regular visits with your dentist.
Protecting Gum Health for Dental Implant Success
Eligible candidates enjoy a 95 percent success rate with dental implants with proper care and maintenance. Two gum conditions may result in the failure of the implants: peri-implant mucositis and peri-implantitis. These infections are caused by plaque and tartar buildup around the dental implant — a factor that is easily prevented with regular, daily cleaning above and below the gum line.
An electric toothbrush is an excellent investment to help keep your teeth clean above the gum. Continue to brush your teeth for two minutes, at least twice a day, and floss daily to remove the plaque and food particles that cause tartar on the teeth and around the gum line.
You can clean below the gum line with the help of a special hand tool — a Waterpik® Water Flosser is one easy-to-use option. Gentle pulsations of water or an antibacterial solution flush unwanted substances out of the gums for healthy dental implants.
Regular Visits to the Dentist: Just As Important As Ever
Continue to visit your dentist for regular checkups and cleanings of the dental implants. During this appointment, your dental hygienist will use special tools to achieve a serious clean above and below the gum line. Your dentist will check to make sure everything is going well with your implant and its prosthetic teeth.
Tobacco greatly affects the health of dental implants — so much so that its use may prevent your candidacy for the dental implant procedure. Avoid using tobacco in any form after you've had dental implants to enjoy continued health.
When was your last visit to the dentist? If you have dental implants but haven't had a checkup and cleaning in the last six months, make sure you are protecting your investment in tooth replacement with preventive checkups and cleanings. Schedule an appointment with your general dentist today!
And if you have questions regarding the health of your dental implants, remember that Piney Point Dental Implant Center provides regular maintenance and care. Contact us to schedule an appointment today.