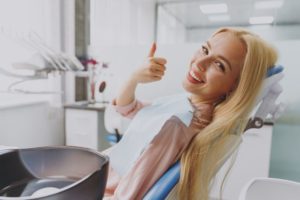 A lot of people are a little nervous about the dental implant placement surgery. They wonder if it will be a painful experience. Well, thanks to sedation, it should be very comfortable! What exactly is dental sedation, and what does it feel like? This blog post can help you prepare for your upcoming procedure.
What Is Dental Sedation?
Dental sedation uses various medications to help patients stay calm, relaxed, and comfortable throughout treatments. It can even lessen your body's response to pain. There are a number of different types of sedation. The three most popular kinds are:
Nitrous oxide – A gas that you inhale through a nasal mask.
Oral conscious sedation – A pill that you swallow shortly before your procedure begins.
Intravenous (IV) sedation – The administration of sedative drugs directly into your bloodstream.
What Do the Various Forms of Sedation Feel Like?
The sensations that you will experience while sedated depend on the specific type of sedation that is being used.
Nitrous oxide creates a relaxed feeling. Some patients feel like they are floating, and it is common for people to get the giggles while under the influence of nitrous oxide. Therefore, this form of sedation is sometimes informally referred to as "laughing gas."
Oral conscious sedation is even more powerful than nitrous oxide. It might make your body feel heavy, and it is common for patients to experience drowsiness. You might even drift off to sleep, though it should be easy for your dental team to awaken you.
IV sedation creates sensations similar to what you would expect with oral conscious sedation, though it can be even more powerful. It is sometimes called "twilight sedation" because even though it does not induce unconsciousness, it is very common for patients to fall asleep.
Both IV sedation and oral conscious sedation can last for several hours after your appointment, so you may feel tired and groggy for the rest of the day.
Is Dental Sedation Right for You?
In the majority of cases, the decision of whether to use dental sedation is a personal one. If you are nervous about your dental implant surgery, have a sensitive mouth, or are not easily numbed by local anesthesia, sedation may be a perfect way for you to get through your appointment with as little stress as possible. Ask your oral surgeon about the pros and cons of sedation so you can make a well-informed decision.
Dental sedation is a wonderful provision for dental implant candidates! If you have further questions about how it works, talk to your oral surgery team.
Meet the Practice
Drs. Steve Koo, William Shepard, and Thomas Weil are proud to provide dental implant services for the Houston community. Multiple forms of sedation are available in our office. If you are curious about what to expect during dental implant treatment, we are ready to speak with you. Contact our team at 713-597-7340.