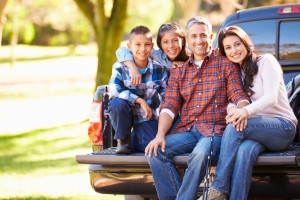 Some things in life just make sense. Like breakfast tacos in Texas, or Yao coming back to Houston. And when it comes to tooth replacement, dental implants are the obvious choice. Here are the top four reasons you can't do better than a dental implant in Houston.
#1: Improved Oral Health
Our bones need stimulation to thrive — and when you have lost a tooth, you are not just missing the white part, or the crown. Its supporting root has been lost, too. That's why we call dental implants a whole-tooth replacement. The tiny titanium cylinder acts as a prosthetic root for the crown, bridge, or denture that is placed on top.
The dental implant is surgically implanted beneath the gum line. Over a period of four to six months, the bone will gradually grow around the dental implant in a process called osseointegration. The amount of time it takes for osseointegration to complete depends on the location of the missing tooth and the health of your jawbone. After the implant and bone have fused together, your tooth is just as strong as any other part of your body. That keeps your mouth healthy and whole for a lifetime to come.
#2: Renewed Confidence
Living with one or more missing teeth takes a serious toll on your quality of life. Gaps in a smile affect the way you chew, meaning your nutrition may suffer due to tooth loss. And depending where they are in the mouth, those empty spaces may make it more difficult to speak, too. People dealing with tooth loss may be less likely to smile and laugh. Fortunately, dental implants provide the sturdiest, most natural-looking replacement option — for the restored ability to eat, speak, and smile with full confidence once again.
#3: They Fit Well From Day One
Anyone who has ever dealt with a loose or ill-fitting denture will tell you: it is a significant problem. What's worse than the stress and anxiety that your teeth will fall out when you're not expecting it, dentures that have lost their fit can rub sores that cause oral cancer. Dental implants free you from the stress of loose dentures. You will never hear anyone complain of dental implants that slip and slide around — they fit just like they should from day one, on.
#4: Dental Implants Are a Smart Investment
When cared for properly, dental implants can be expected to last for a lifetime. Prevent the condition known as peri-implantitis by brushing, flossing, and visiting the dentist regularly. Replacement options that do not replace the tooth's root — like a fixed bridge or non-implant supported denture — will need to be adjusted and refitted throughout their lifetime as the jawbone shrinks and loses its shape. So even though dental implants cost more initially, most patients decide they are the best financial investment given their long lifespan. We agree.
Schedule an Appointment Today!
If you would like to discuss implant dentistry, or to determine your eligibility for dental implants, we can't wait to talk to you. Please request a personalized consultation with the doctors at Piney Point Dental Implant Center today.