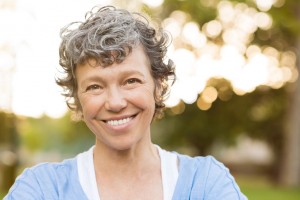 At Piney Point Dental Implant Center, we're the experts in implant dentistry. It's certainly true that it's the most effective tooth replacement available, but there are a lot of myths surrounding dental implants in Houston. Example: you can get dental implants for a bargain. True or false? While certain options may be more affordable than others, when it comes to implant dentistry, there's really no bargain that's worth having.
We want people to benefit from safe, effective tooth replacement. A big part of that is making sure we do our part to separate the myths from the facts in implant dentistry, and that's what we've done below. Questions? Know of a dental implant myth we haven't included here? We love to hear from you. Please let us know about it on our Facebook page or in the comments section of this post!
Without further ado, let's wade through the myths and get straight to the facts about dental implants.
Myth: Dental Implants Are One of Many Tooth Replacement Options
Ok, this one is technically true, as you do have several choices when it comes to how you will replace your teeth. But compared to non-implant supported dentures and fixed bridges, there is no comparison. Dental implants are in a league of their own! A truly comprehensive solution to tooth loss, nothing replaces missing teeth better than dental implants — and that's a fact.
Myth: Your General Dentist Is Qualified to Place Dental Implants
Dental implants are completed in two phases: surgical implantation and final restoration. While many general dentists will perform the dental implant restoration, fewer are trained and experienced in the dental implant placement. Oral surgeons and periodontists are highly trained specialists who have significantly more experience placing dental implants.
Myth: Dental Implants Can Be Quick
Some implant supercenters claim to offer Teeth-In-A-Day or other accelerated options for dental implants. But the truth is that successful dental implants take time. The thing that makes implant dentistry so effective is osseointegration, or the gradual fusion of the dental implant with the jaw bone. A dental implant that can be completed in just one visit may be a good option for people who are unable to undergo the traditional dental implant procedure, but it won't offer the same stability.
Myth: Implant Supercenters Offer the Same Care
With several dental implant supercenters popping up over the Houston area, we know visiting a large one-stop-shop can seem like an affordable, efficient alternative. But consider the fact that these big box implant centers must dedicate a significant portion of resources to marketing and advertising — and less on their actual services. That's something that will affect your end result. Visiting a smaller practice is a good way to ensure you receive expert, quality implant care.
If you would like to benefit from the very best in dental implant dentistry, don't mess around with underqualified professionals or a big box shop. After all, there's nothing more expensive or disappointing than a failed dental implant.
Contact Houston's Dental Implant Specialists
Visit the professionals who will get the job right, the very first time. Get in touch with Piney Point Dental Implant Center to schedule an appointment today!