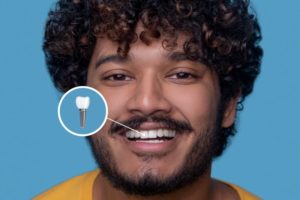 If you have one or more missing teeth, you may want to get them replaced. But what if you hesitate because you are afraid of judgment from your acquaintances, coworkers, or even your dental team? There is no reason to worry. The dental implant process should not cause you any shame. In fact, you have ample reasons not to feel embarrassed about getting dental implants. Here are a few of the most outstanding ones:
Your Dental Team Will Not Judge You
Even if you lost your teeth because you engaged in unhealthy habits in the past, your dental team will not judge you. Rather, they will do all they can to encourage you in your quest to achieve a healthy smile. If you are still struggling with habits that could adversely affect your oral wellness, such as smoking or a poor diet, they can provide resources and suggestions to help you turn things around.
Dental Implants Are Almost as Good as Natural Teeth
Missing teeth can make you feel self-conscious about your mouth. You might even hesitate to smile in public. Some people feel that traditional dentures are not much better; although they can look quite good, they might slip out of place or cause other embarrassing issues.
Dental implants are different. Their appearance is virtually indistinguishable from natural teeth, so onlookers may have no idea that you had some work done on your smile. Plus, they will never slip out of place.
You Will Be Able to Eat Anything
Have you ever gone out to dinner with some friends and felt embarrassed because your oral health limited your food options? Dental implants can enable you to eat virtually anything, even tough and chewy foods. You will be able to dig in with confidence.
Please note that it may take several months after the start of your treatment journey before you can fully enjoy the strong chewing power of dental implants. Be patient — the time will pass quickly!
You Can Be Proud of Your Commitment to Yourself
Dental implants represent an investment in your oral health, but they are also an investment in your overall health and quality of life. They can help you keep your jawbone strong, allow you to smile with confidence, and equip you to eat a nutritious diet that can reduce your risk of various diseases. You can be proud of yourself for taking the steps necessary to restore your lost teeth!
Meet the Practice
The three oral surgeons at Piney Point Dental Implant Center are proud to provide comfortable tooth replacement services. Whether you are looking to rebuild one lost tooth or an entire arch of teeth, we are eager to assist you. To talk to our compassionate and skilled team, call our Houston oral surgery office at 713-597-7340.