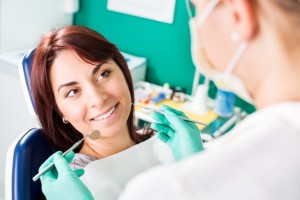 When you need dental implants, you've got at least one big decision to make — like who will perform the surgery? There's their experience to consider, as well as their credentials and any special distinctions. But then you should think about what kind of implants will suit you best. Conventional, or what we call All-on-4? Feeling overwhelmed already? Don't. We've got everything you need to know about your options for dental implants in Houston below.
Types of Dental Implants
First of all, let's take a look at what kind of dental implants you can choose from. They method that is right for you depends on how many teeth you have lost, where they are missing, and how healthy your jawbone is.
Still unsure about which option in dental implants is right for you and your smile? That's ok. Your Houston dental implant dentist can help you understand which is best for your tooth replacement.
Choosing Your Dental Implant Specialist
Now for the next big decision — how do you go about choosing your implant dentist? First, you want to make sure your dentist is highly experienced in performing dental implants. You can check out their experience on their "about us" section of their website. Here, you should also look to see if they are part of any special organizations providing continuing education for implant dentistry. Organizations like the American Board of Oral and Maxillofacial Surgery keep your dentist up-to-date on the latest advancements in implant dentistry.
Additionally, you should check to see what your friends and neighbors have to say about your potential implant dentist. Check for reviews online — they're usually a good indicator of what you can expect from your oral surgeon.
Check Out Piney Point Dental Implant Center
While you're searching for the best dental implant specialist, take some time to get to know Dr. Koo and the team at Piney Point Dental Implant Center. We're the experienced, compassionate team providing high-quality implant procedures in Houston. Contact us to schedule a free consultation today!