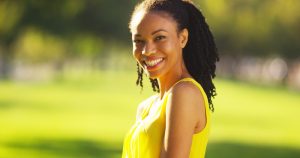 Dental implants are growing in popularity in our country — and for good reason. Nothing else offers the stability and security of this comprehensive tooth replacement method. However, this option also represents a significant financial consideration for many patients. The cost of your dental implant procedure will vary based on a few factors, from the health of your jaw bone upon implantation to how many teeth you are missing. Whatever the cost of your dental implants, though, it's worth the investment for a smile that lasts.
Factors Influencing Dental Implant Cost
Just a few of the things that can affect the cost of your dental implants include:
The health of your jaw bone: Dental implants need plenty of sturdy jawbone to properly anchor and be successful. Your dentist may recommend a bone graft or sinus lift if you have been missing teeth for several months or if the bone structure was insufficient to begin with. This adds more to the cost of your implant procedure.

The location of the missing teeth: Implant procedures for front teeth are necessarily more delicate than those for the molars and premolars. It may cost more if you are missing a tooth that shows when you speak and smile than one in the back of your mouth.

Anesthesia and sedation: Implant procedures cost more if extra anesthesia or sedation must be administered for more complex procedures or for very nervous or anxious patients.

The material of the crown, bridge, or denture: The restoration that completes the dental implant will also affect the cost. Those made out of metal alloys cost less than ceramic or porcelain restorations.
While dental implants may cost more upfront, the restorations require fewer replacements over a lifetime. That means dental implants often end up saving you money in the long run.
The Grand Total of Dental Implants
So how much can you expect your dental implants to cost, exactly? The answer is… it depends! The only way to know for sure how much your dental implants will cost is to schedule a consultation with your implant dentist. Your dentist will consider your oral and overall health as well as how many teeth you are missing and the unique needs your mouth may have to provide you with an estimate for how much your implant procedure will cost.
Does Dental Insurance Cover Dental Implants?
Unfortunately, many dental insurance providers continue to leave dental implants off their list of featured services, despite the fact that they are well-known to be the best option in tooth replacement. To find out for sure whether or not you can receive some discounts on your procedure, get in touch with your provider directly or ask your dental team to find out more. If not, third-party financing options like CareCredit can help to make dental implants more affordable for many patients.
About the Practice
Piney Point Dental Implant Center provides high-quality dental implant care for patients in and around Houston, TX. To learn more about their services or to get an estimate on the cost of your dental implant procedure, we invite you to contact the office at 713-597-7340.