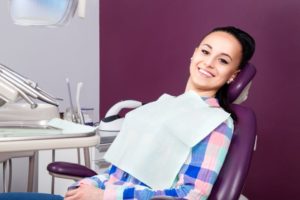 Are you thinking about getting dental implants, or do you have another complex oral procedure in your near future? You might be nervous about what to expect. Rest assured that your surgical team wants you to be as comfortable as possible. Therefore, they may offer sedation. What are some of the benefits of sedation dentistry? This blog post lists a few of the biggest ones.
Anxiety Relief
Anxiety relief is the most commonly discussed benefit of sedation dentistry. The medications used in sedation can have a powerful calming effect. In fact, depending on the type and amount of sedative used, even the most fearful patients can be helped to enjoy a stress-free dental care experience.
Pain Reduction
Local anesthesia can do much to prevent pain during dental procedures. However, some people are not easily numbed. Plus, many individuals have physical considerations that make them uncomfortable in the treatment chair. For example, they might find it difficult to hold their mouth open for a long period of time, or they might have a medical condition that makes it painful for them to stay still.
Some forms of sedation are able to dull the body's response to pain. In fact, the most powerful sedatives can prevent the brain from registering any pain at all.
Amnesia
Memory loss is generally regarded as a bad thing, but that is not the case when it comes to dental procedures. Many patients had a past traumatic experience that makes them dread the sights, sounds, and smells of dental procedures. Fortunately, some types of sedatives prevent patients from remembering anything that happened in the treatment room.
More Efficient Treatment
Your oral surgery team wants you to be comfortable. If you are not under the influence of sedation, they may slow down their work or make other adjustments to ensure that you have the best experience possible. If you are sedated, on the other hand, they will be able to work a bit faster. Therefore, you will be able to go home and begin your recovery as soon as possible.
Reduced Gag Reflex
Some patients have a very sensitive gag reflex that kicks in whenever a dental instrument is inserted into their mouth. Naturally, this can make it difficult for a dentist or oral surgeon to do their job. Sedation can dull the gag reflex so necessary treatment can be carried out with minimal discomfort.
Sedation dentistry can relieve anxiety, but that is really just the beginning of what it can offer. It could make your next oral procedure as easy as possible!
Meet the Practice
The oral surgery team at Piney Point Dental Implant Center proudly offers multiple forms of sedation to enhance patient comfort and promote efficient care. If you would like to learn more about how we can help you enjoy an easy treatment experience, contact our office at 713-597-7340.