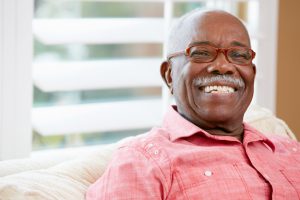 While the popularity of dental implants is on a dramatic rise, there still remain many myths and misconceptions about this common method of tooth replacement. If you are missing one or more teeth (and maybe even if you're not), it's important that you have all the facts about dental implants. Dr. Steve L. Koo and our team are here to separate fact from fiction!
Myth: Most Dentists Can Place Dental Implants
Fact: For the best results, it's important to visit an oral and maxillofacial surgeon.
More dentists are adding dental implant placement to their list of services, but that doesn't mean the dentist you've been visiting for checkups and cleanings since you were 5 is the best person to place your dental implants. More complex cases, like when significant bone loss has occurred, especially require an expert approach.
Oral and maxillofacial surgeons are specially trained and highly experienced in every aspect of dental implant placement. Visiting a doctor like Dr. Koo or Dr. Weil ensures that you'll receive the best care.
Myth: Dental Implants Are Too Expensive
Fact: Implant dentistry is often the best financial investment you can make.
Cost is a prohibitive factor for many patients who need tooth replacement. But if you believe you're saving money in the long run by choosing anything other than dental implants, think again. Dental implants are the only tooth replacement option that lasts for a lifetime. Non-implant retained options, like a traditional denture or fixed bridge, will require periodic replacement as the jawbone loses its volume — and those replacements or refittings will cost hundreds of dollars each time. That especially adds up for younger patients. With dental implants, the jawbone will stay healthy and whole for decades to come, meaning your tooth replacement will never need replacing.
Myth: It Hurts To Get Dental Implants
Fact: Modern anesthesia and placement methods ensure you won't feel anything during dental implant placement.
If you knew someone who got dental implants a few decades ago, you may remember them talking about how much the process hurt. Fortunately, anesthesia/sedation options and methods for implant dentistry have improved by leaps and bounds. Today's dental implant procedures don't cause any pain at all.
Myth: I'm Ineligible for Dental Implants
Fact: More people than ever before can benefit from implant dentistry.
If you have been told in the past that you are not an eligible candidate for dental implants, it may be time to reevaluate your candidacy. Options like All-on-4 and mini dental implants are opening the benefits of implant dentistry up to more and more patients. Your implant dentist will consider your tooth loss, overall health, and the state of your jawbone to make a recommendation that will suit your smile best.
Let's Discuss Your Tooth Replacement Today!  
If you're interested in learning more about dental implants, please don't hesitate to get in touch with the Piney Point Dental Implant Center. We'll evaluate your candidacy for dental implants and help you enjoy a complete, confident smile once again! Request an appointment with our team of experts today.