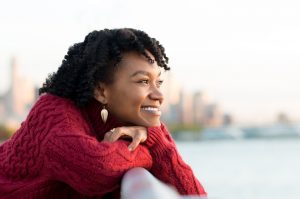 You've finally decided that the gap in your smile has got to go, and you know the best way to take care of it is with dental implants in Houston. After a little research, you discover that some dentists do both the placement and restoration of implants in office, while others will refer you to an oral surgeon. You're given a choice, but you have no idea which one is best. Does one have an advantage over the other? Read on to see what you should look for when deciding on where to get your dental implants.
1. What Does the Practice Do?
This might seem extremely general, but it's something a lot of people do not consider. What type of practice is it–what is their main focus? As a comparison, you'd never want to ask a plumber to fix your electricity, even though they can both help repair your house. Does the practice mainly perform general dentistry, cosmetic dentistry, or implant dentistry? If you're getting dental implants, you'd ideally go to a practice like Piney Point Dental Implant Center that specializes specifically in placing all kinds of dental implants. The more focused the practice, the better they will be at that certain treatment.
2. Who Are the Doctors?
This ties strongly into #1. What type of training and experience do the doctors have? Do they regularly place dental implants? How long have they been doing it? Can they potentially deal with the complications of surgery and the follow-up?
A general dentist can receive a bit of training and claim they can help place your dental implants, but that is nothing compared to the three additional years of schooling Dr. Koo completed in order to become a certified implant dentist in Houston. This means he has spent hundreds of hours only placing implants and dealing with the countless scenarios presented in the real world. This is the kind of experience you won't get from a general dentist whose knowledge is much more spread out.
Think of it this way: when you're on the surgery table, laying there with your mouth open, what kind of doctor would you rather have placing your implants? One who just did a filling 15 minutes before you walked in, or someone who has been placing implants since 8AM that morning, and has been doing it for 10 years?
3. What Options Do They Offer?
Dental implants come in different varieties and can be implemented in a number of ways. Which one is right for you? The best person to figure that out is someone who has worked with them all. A doctor like Dr. Koo is an expert in all types of implant techniques, such as traditional implants, mini implants, implant retained dentures, and All-on-4 implants. This gives you more ways to restore your teeth, and will enable you to get the exact kind of treatment you need to fully restore your smile for years to come.
4. What Is Their Location?
This, of course, is just practical to consider. If you live in Houston, you wouldn't want to have your implants placed in Dallas, no matter how qualified the practice is. Piney Point Dental Implant Center has always been based in Houston, so it is the most convenient, highly-qualified practice for residents to get their implants placed, and their smile brought back to life.
Have More Questions?
Still wondering where you should get your dental implants placed? That's OK! You can always call us with any of your questions so you can feel confident about your decision. The first step to getting your teeth back is picking the right practice, and we're happy to help you.