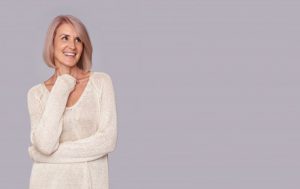 Dental implants in Houston are small titanium posts that an oral surgeon places in your jaw — but they are also so much more than that! They provide numerous benefits for your oral health and overall well-being. Let's talk about the four biggest advantages that come with this remarkable tooth replacement method.
Implants Protect Your Bones and Teeth
After you lose a tooth, resorption occurs — basically, this means that your body begins to recycle the bone that used to hold your tooth in place. It's a natural process, but it can change the shape of your face over time and seriously weaken your jawbone. Implants prevent this because they form a bond with your body and serve as replacement tooth roots; they stimulate blood flow to the jaw and help to keep it strong and healthy.
Another huge health benefit of implants is that they prevent your remaining natural teeth from drifting out of place and leading to misalignment issues.
Implants Boost Your Confidence
With traditional dentures, there is always a small chance that your teeth will slip around while you're eating or speaking. Not only can this be very uncomfortable, but it can also make you hold back from being yourself in social situations due to fear of embarrassment. Implants are permanently placed in your mouth, so you'll be able to eat and speak without worrying that your teeth will let you down.
Implants Look and Feel Amazing
Any tooth replacement option can look natural and blend in with the rest of your smile, but this is especially true with implants. Whether you have a single implant or need to have an entire arch of teeth replaced, you can rest assured that your new smile will look just as good — if not better — than the smile you had before you lost your teeth.
Implants are also extremely comfortable. Once you get used to them, you might even forget they're there.
Implants Are Built to Last
A traditional bridge might last for 10 – 15 years, whereas dentures may endure for five to eight years before they need to be replaced. Implants are built to last a lifetime. As long as you care for them well and take steps to prevent infection, it's likely that they'll remain with you for many decades.
The restorations (artificial teeth) on top of the implants may occasionally need to be repaired or replaced, but problems should be few and far between if you take reasonable measures to protect them.
Houston dental implants are the best way to replace missing teeth for folks who are good candidates for them. Why not talk to an expert to learn more about the benefits that come with this remarkable tooth replacement procedure?
About the Dentist
Dr. Tom Weil has over four decades of experience in oral surgery. He has helped countless patients to enjoy the benefits of dental implants, and he even educates his fellow dentists on various topics that relate to oral surgery. If you would like to talk to Dr. Weil about replacing your missing teeth, please contact our office at 713-597-7340.