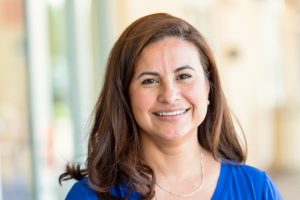 If you keep up with our blog, you already know something about the many benefits of dental implants in Houston. We've mentioned time and time again the fact that they provide unsurpassed stability for your smile, and that implants are the best financial investment over the long term. Of course, there is also your health to consider — implant dentistry is a real boon to the strength and longevity of your smile. We've listed the top 5 health benefits of dental implants below!
#1: Protect Your Healthy Bone
When you lose a tooth, you are missing more than the crown, or its visible portion. Your jawbone is also without its supporting root — the part that encourages blood flow and the distribution of nutrients to the area. A comprehensive tooth replacement, dental implants give you back your tooth's root and its crown, which keeps your jawbone sturdy and healthy over time. That means you are less likely to lose your remaining healthy natural teeth, and your facial structure also stays full and youthful-looking as you age.
#2: Eat What You Like
Eating can be difficult with missing teeth, and a loose or ill-fitting denture can cause just as many barriers to maintaining a balanced, nutritious diet. But because dental implants give you teeth that are just as strong as your natural ones, you will find it's as easy as before tooth loss to eat all of your favorite foods. Don't hesitate to bite into a fresh apple, and eat corn right off the cob — it's all possible with the stability provided by dental implants!
#3: No Painful Oral Sores
Dentures that don't fit quite right often cause sore spots in the soft oral tissues. Aside from being really uncomfortable, these oral sores also increase your risk of infection and a host of serious health conditions. Because dental implants fit just like they should from day one and for decades after, you don't have to worry about the discomfort and health risks associated with oral sores.
#4: Natural Dental Hygiene
To protect your remaining natural teeth after tooth loss, it is very important that you maintain excellent dental hygiene. Dental implants make it easy to prevent decay and gum disease by staying on top of regular brushing and flossing, since they mimic your natural tooth structure.
#5: Total Confidence in Your Smile
Here's one final health benefit of dental implants, and this one goes for your mental health. By giving you a sturdy tooth replacement that fits just right, you'll enjoy total confidence in your smile! Don't hesitate to tell a joke, give a presentation, or laugh uproariously with your dental implants. You deserve to live life to its fullest, even after tooth loss — and dental implants help you do just that.
Request an Appointment Today!
Are you interested in learning more about the health benefits of dental implants? Or perhaps you'd like to begin talking about this tooth replacement for your own smile — either way, we can't wait to help you decide whether or not dental implants are right for you. Request a consultation at Piney Point Dental Implant Center today!