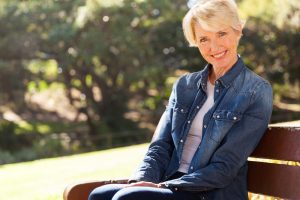 If you are missing or on the brink of losing teeth and have started your research into how to have them replaced, you probably know that dental implants in Houston are a wonderful option for regaining your complete smile. You may have also discovered that this method comes at a higher cost than fixed bridges or dentures — and that may leave you wondering why dental implants are so expensive. The answer is simple: because nothing else is as high in quality or success.
Dental Implant Placement
Dental implants cost more than other options simply because the procedure is more intensive. First of all, they require surgical placement from a trained oral surgeon or implant dentist. Plus, only the highest-quality materials and tools will be used to help ensure that the implant procedure is maximally successful.  
The process looks like this:
Your dentist will evaluate the extent of the tooth loss and take special scans of your jaw to determine what the ideal placement of the implant posts is

During an oral surgery in a separate appointment, the implant posts are surgically placed beneath the gum line

Four to six months later, the implant posts are uncovered and the crown, bridge, or denture is affixed on top

With proper care and maintenance, the dental implant-retained prosthesis can stay stable and secure for a lifetime to come.
Factors Affecting the Cost of Dental Implants
The only way to find out how much your dental implant procedure will cost is to schedule an appointment with an experienced implant dentist. There is one one-size-fits-all sticker price for this procedure — and the total cost of yours will depend on a few factors, including the following:
Where in the jaw the missing teeth are located

The number of dental implants that are required

The health of your jaw bone

Additional considerations, like needing more sedation/anesthesia, etc.
How to Make Dental Implants More Affordable
Even though dental implants cost more than other options in tooth replacement, that doesn't mean you should have to stress about how to pay for them. Your implant dentist or oral surgeon can discuss how to make dental implants fit comfortably within your budget.
Dental insurance usually does not cover the cost of the dental implant procedure, but certain portions of the treatment may be eligible — like the crown itself or a bone grafting procedure that you need in the lead-up to implant placement. Third-party financing through CareCredit can also make it easier by allowing you to make smaller, convenient payments at the pace that suits your budget best.
No matter the cost of Houston dental implants, they are worth the investment! Don't wait to find out if you are eligible and how you can get started.  
Meet the Practice
Drs. Steve Koo and Thomas Weil of Piney Point Dental Implant Center offer excellence in implant dentistry. They encourage patients in need of tooth replacement to schedule a consultation to discuss dental implants. Contact this team by calling (713) 597-7340 today.