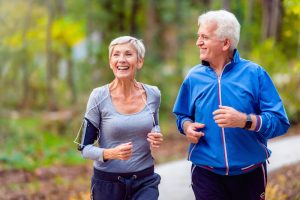 If you are missing teeth and on the brink of finally deciding to get dental implants in Houston, congratulations! That's a wise decision, as this option promotes long-term oral and overall health. Up next, you may be wondering how many dental implant posts you will require — something that will be answered during the consultation. This information will help you understand what will be involved after the implant(s) have been placed and also how much the total procedure will cost. But how many implant posts will you really need? Keep reading to find out. 
For a Single Missing Tooth
If just one tooth has been lost, replacing it with a dental implant will preserve your healthy bone tissue and help keep the natural teeth that surround the gap firmly in place. A single missing tooth is replaced by a single implant post. First, the post is surgically implanted beneath the gum line. A customized crown restores the dental implant after a healing period of 4 to 6 months. 
Multiple Missing Teeth
The number of dental implant posts you will require depends on how many teeth have been lost and where in the jaw they are located. A complete denture that replaces all of the teeth in the upper or lower jaw and can be secured using anywhere from 4 to 8 strategically-placed dental implants. A partial denture or bridge fills in the gaps when some natural teeth still remain and can often be held in place using 2 to 3 implant posts.
Whether the prosthesis is fixed or removable also makes a difference for how many implants are used. A removable denture (overdenture) attaches to a bar or ball in socket attachments which have been secured using two to four dental implants. A fixed denture can be secured using as few as four dental implants but may require more depending on your oral anatomy. 
Where to Find Out for Sure
While doing your research beforehand can give you a good idea of how many dental implants you will require, the only way to learn precisely is to visit a Houston dental implant dentist. During a consultation, they will evaluate the extent of your tooth loss as well as the health of your jaw to determine 1) if you are eligible for dental implants and 2) how many posts you will require if so.
Dental implants are a wonderful option for replacing missing teeth, as nothing else comes close to giving you back what nature intended for your smile. To learn more about this option, including how many dental implants YOU might need, don't hesitate to contact your dentist.
Meet the Practice
Piney Point Dental Implant Center is where Houston turns for superior dental implant services in a state-of-the-art environment. To learn more about their services or to find out what your treatment plan might look like, you are invited to contact their office at (713) 597-7340.