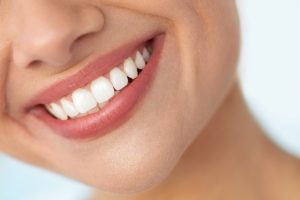 Tooth loss can take a toll on an otherwise healthy body. At first, it may seem like having one or two missing teeth isn't that big of a deal, but without an adequate replacement, it's just a matter of time before a host of damaging side effects set in. Fortunately, dental implants in Houston can help to mitigate the hidden consequences of tooth loss. Keep reading to find out more about how — and why it matters.
What Happens When You Have Lost a Tooth?
When you are missing a tooth, you haven't just lost the visible portion (the part we call the crown). You are also without the supportive root structure, or the part that brings important nutrients and blood flow to the jaw bone. Without a tooth's root, the jaw bone will slowly resorb due to disuse. This loss of tissue causes a sunken appearance and can lead to even further tooth loss later on. In fact, the loss of a single tooth places you at a much higher risk of losing additional teeth in the coming years.
But bone resorption and further tooth loss are not the only risks of missing teeth. Some of the other hidden consequences of tooth loss include:
Difficulty eating nutritious foods, which impacts overall wellbeing

Speech may develop a lisp or whistle

Negative self-image from gaps in the smile

Shifting teeth and resulting orthodontic issues
How Dental Implants Help
A Houston dental implant is a whole-tooth replacement that takes care of the tooth's root as well as the part you can see. This comprehensive approach improves oral health by stabilizing the jaw bone, bringing nutrients and blood flow to the area to prevent resorption. Plus, by restoring your ability to eat, speak, and smile with full confidence, dental implants also reduce the negative lifestyle impacts of tooth loss — and life is always better with a complete and confident smile!  
Dental implants can be used to replace anywhere from a single missing tooth to an entire arch in the upper or lower jaw. There are a number of options in implant dentistry, meaning there is sure to be one which will suit your oral health needs.
Are You a Candidate?
Many adult patients are eligible for a dental implant in Houston. If your tooth loss is recent and you are in good oral and overall health, chances are excellent that you, too, can benefit from this tooth replacement method. The only way to find out for sure is to visit with an implant dentist. Don't hesitate to get started — the sooner, the better when it comes to tooth replacement!
Meet the Practice
Piney Point Dental Implant Center offers comprehensive services for patients seeking Houston dental implants. Dr. Steve Koo encourages all eligible patients to opt for comprehensive dental implants. To learn more about this option or to book an appointment, you are invited to contact the office at (713) 597-7340.