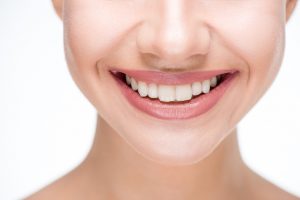 Dental implants are becoming more and more common with each passing year. In fact, you may already know several people who have already had their smiles restored with one or more dental implants in Houston — and more than 500,000 additional US patients will have a tooth replaced with this option in 2018. What could explain this continual rise in popularity? Keep reading to find out.
Why Patients Prefer Dental Implants
It's not such a mystery why patients who are eligible for dental implants choose this procedure. Nothing else replaces the entire tooth structure from the root up like dental implants. First, a sturdy implant post is surgically implanted beneath the gum line. Over a period of 4 to 6 months, the implant will gradually fuse together with the jaw bone to provide the utmost in stability for your smile.
Some of the most common reasons given for choosing dental implants include:
Dental implants look and feel more natural than other options

Someone they know has had dental implants and been very satisfied

Dental implants promote better oral and overall health

Implants keep the facial structure full and youthful looking

They are a worthwhile financial investment, given that dental implants can last for a lifetime with proper maintenance

They were able to finance their implants or receive partial coverage from dental insurance

And a number of additional reasons depending on lifestyle, health, and other factors
Satisfied Patients Choose an Accredited Dentist
Almost without fail, the most satisfied patients receiving dental implants are those who visit an implant dentist who has received accreditation through the American Academy of Implant Dentistry. Choosing an AAID dentist is a wonderful way to ensure you are visiting a caring professional offering the most expert dental implant services. You can usually find out about accreditation by visiting the dentist's biography page on the website or calling to ask the practice directly. Taking this extra step will help to create positive outcomes for your implant procedure.
How to Get Started with Dental Implants
Are you interested in finding out how dental implants can help you or a loved one love your smile again? The best way to get started is by searching for a dentist — and don't forget that accreditation really matters. If you're missing teeth, don't wait to begin discussing your options in tooth replacement. You deserve to enjoy all the benefits of a complete and healthy smile for life!
Meet the Practice
Dr. Steve Koo and Dr. Tom Weil offer comprehensive dental implant services through Piney Point Dental Implant Center. Both doctors have won prestigious awards and distinctions for their expertise in implant dentistry. To learn more about Houston dental implants or to discuss your tooth replacement options, you are invited to contact their office by calling 713-597-7340.