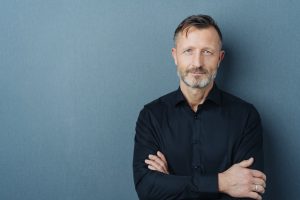 When you are evaluating your options in tooth replacement, considering the success rate should be of primary concern. It probably won't come as a surprise that dental implants in Houston are highly effective, with over 95% of cases being reported as holding strong after 5 years. The overall success of dental implants depends on a few factors and varies from individual to individual — keep reading to learn more about the factors influencing dental implant success from your trusted oral surgeon.
What Makes Dental Implant Procedures Successful
When you schedule a consultation for a dental implant in Houston, your periodontist will evaluate your oral and overall health to determine your risk of failure. If you have most of the factors that contribute to a successful procedure, it will likely be recommended that you undergo this treatment. And that is always fantastic news!
During a consultation, your periodontist is looking out for the factors that denote implant success. These include:
Good oral health without significant damage from periodontal disease. Even if you have had gum disease in the past, though, you may still be a viable candidate for dental implants if you undergo a bone graft first.

Solid overall health without diseases that suppress the immune system, like diabetes or advanced-stage cancers. This is important because it indicates the body's ability to heal after the implant procedure is complete.

Healthy lifestyle habits, like a nonsmoker. Tobacco diminishes the mouth's resilience after an invasive procedure.

Good oral hygiene. When the mouth is not kept clean, plaque and bacteria may build up and cause the condition known as peri-implantitis, which results in the failure of dental implants. This is of primary concern following a dental implant procedure.

Age. Patients who are significantly older and in poor health may have trouble fully recovering from the dental implantation. For them, a non-implant retained denture or fixed bridge may be a better solution.
Will Your Houston Dental Implant Procedure Succeed?
You play a big part in determining the success or failure of your dental implants. We will thoroughly discuss the aftercare steps and how to maintain your implants during the initial consultations and then again after they have been implanted. Closely complying with these instructions will help to ensure that they stay healthy and sturdy! When cared for properly, dental implants can last for a lifetime — making them well worth the investment.
Meet the Practice
Dr. Steve Koo and Dr. Tom Weil of Piney Point Dental Implant Center are the experts your neighbors trust for Houston dental implants. To learn more about whether or not you are a good candidate for this comprehensive tooth replacement, we invite you to contact the office by calling 713-597-7340 today.