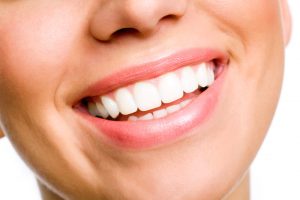 In our continuing series on dental implants, we are working to answer everything you have ever wanted to know about this fantastic tooth replacement option. On today's agenda, we are covering who is a good candidate for dental implants in Houston. Spoiler alert: most people who have lost a tooth can benefit from implant dentistry! Keep reading to find out just what it takes to get dental implants in Part II of Basic Questions on Dental Implants.
Good Oral, Overall Health
In order to determine your eligibility for Houston dental implants, you should schedule a consultation with your trusted implant dentist. During this initial appointment, Dr. Koo will evaluate the extent of your tooth loss while considering the state of your oral and overall health.
Dental implants are placed surgically, so the first prerequisite is being healthy enough to heal from this procedure. Patients who have diabetes or other diseases that compromise the immune system may be better served by a non-implant-retained solution.
Additionally, the jawbone should be strong enough to support the anchoring of dental implants. Tooth loss results in the deterioration of this bone, which may make it difficult for patients who have been missing teeth for many years to receive dental implants. To help improve the environment for dental implants and reduce the risk of implant failure, a bone graft may be recommended first.
Risk Factors for Implant Failure
Estimates say that over 95% of Houston dental implant procedures are successful. However, sometimes dental implants can fail. If your implant dentist determines that you are at a higher risk of dental implant failure, another option may be recommended.
Some of the factors that contribute to failing dental implants include:
Poor oral hygiene which allows bacteria to build up around the dental implant posts

Smoking and tobacco use

Periodontal disease

Poor overall health (as detailed above)

Poor diet

Pregnancy (we will recommend getting implants after birth)

Taking certain medications that affect the immune system
Learn More about Dental Implants Today!
The only way to learn whether or not you are eligible for a dental implant in Houston is to schedule a consultation with your implant dentist! Even if you are not a candidate for this tooth replacement option, a prosthodontist can help you identify another excellent method of completing your smile based on your specific needs. The important thing is finding a replacement ASAP!
Meet the Practice
Piney Point Dental Implant Center is Houston's home for dental implants. To learn even more about how they work or to find out whether or not dental implants can be used to complete your smile, we invite you to contact the office at 713-597-7340.