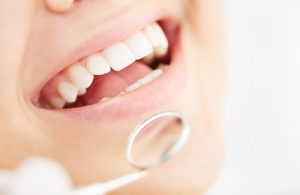 After you have lost a significant number of teeth, you need a tooth replacement that will stand up to a lot. Finding a stable, long-lasting option should be a priority — and once you begin your search, you may need to decide between a dental bridge or implant retained dentures.
Both options offer certain advantages, with the implant retained denture being the best solution for eligible candidates. Dental implants promote better oral and overall health, and while they may cost more upfront, a denture that is held in place by dental implants usually ends up being the best financial investment in the long run.
Dental Bridge vs. Implant Retained Denture
A dental bridge is a fixed replacement that works using the two teeth surrounding a gap as anchors for the prosthetic crowns that form a literal bridge over the gap left by missing teeth. The bridge provides adequate stability and prevents the natural teeth from drifting out of alignment, but it also requires the significant alteration of healthy tooth enamel on the anchor teeth. Dental bridges cost less upfront but may need to be replaced or repaired several times over a lifetime.
An implant retained denture, by comparison, leaves any healthy natural teeth intact. The dental implants hold the replacement teeth in the jaw without affecting the rest of the smile at all. And because the jaw actually grows around titanium implants, an implant retained denture promotes better oral health for years to come.
An implant retained denture is a good option for patients who…
Are in good oral and overall health

Do not smoke or use tobacco products

Wish for a removable option they can take out to clean

Want to make an investment in their tooth replacement
What to Expect
You will need at least two dental implants to retain an implant supported denture. The procedure is usually completed in two visits to the dentist, but sometimes the denture can be placed on the same day as the dental implantation. Your implant dentist will put together a treatment plan and place each implant strategically to hold the denture in place. The denture is made of prosthetic teeth affixed into a gum colored base, and it is customized to blend with your remaining natural teeth.
Benefits of Implant Retained Denture
While a dental bridge offers a fine solution for many people, an implant retained denture comes with a number of advantages. Some of them include:
Better oral health with a stabilized jaw

Does not affect healthy surrounding teeth

Easier to eat, speak, and smile without limitations

Can last for a lifetime with proper maintenance
Yes, the benefits of dental implants are significant. But whether you believe an implant retained denture or bridge is right for you, the important thing is finding a suitable replacement soon after tooth loss.
About the Authors
Dr. Steve Koo and Dr. Tom Weil are trusted implant dentists offering excellence for patients in and around Houston. To learn more about an implant-retained denture or any of their other services, please do not hesitate to contact Piney Point Dental Implant Center at 713-597-7340.