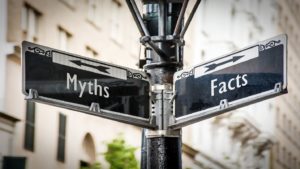 Millions of people struggle with some form of dental phobia or dental anxiety, while millions more have other indications that make them a good candidate for dental sedation. However, some individuals hesitate to accept their care team's recommendation that they be sedated because they have heard misleading information about the methods used to help patients relax. This blog post aims to clear things up. Read on below to discover the truth behind four common dental sedation myths.
Myth #1: Sedation Is Unsafe
No medical or dental procedure is 100% risk-free. With that being said, it is important to keep in mind that the dentists and oral surgeons who offer sedation are highly trained. They are deeply concerned about patient safety, and they take every precaution possible to ensure that nothing goes wrong. They get to know a patient's medical history, use only as much sedative as necessary, and carefully monitor patients during procedures. In the vast majority of cases, sedation causes no problems at all.
Myth #2: Sedation Puts You to Sleep
There are different levels of sedation, and only the most powerful causes unconsciousness. Other levels simply induce a feeling of relaxation and well-being. They might make you drowsy, but if you drift off to sleep, it should be easy to awaken you with a gentle shake. Most patients remain alert enough during procedures that they can easily respond to questions and directions from their dental team. However, once your appointment is over, you might feel like you were asleep during it because it is common for some sedatives to cause patients to forget their procedure.
Myth #3: Sedation Is Only for Complex Procedures
Certainly, sedation is helpful in cases where a patient must undergo complex or extensive treatments. However, many practitioners offer it for simpler procedures as well. Your general dentist might even be willing to use it during a routine cleaning if your oral tissues are extra-sensitive or you are dealing with other obstacles that would make your appointment uncomfortable. Simply let your dental team know about your concerns, and they will accommodate you if possible.
Myth #4: There Is Only One Kind of Sedation
There are actually numerous types of sedation. Nitrous oxide is the mildest, and it is perfect for people who want to resume their normal routine as soon as possible after their appointment. Oral conscious sedation is more powerful, and all you have to do to use it is take a prescribed pill. IV sedation is even more potent than nitrous oxide and oral conscious sedation. General anesthesia is reserved primarily for very complex or lengthy treatments.
Dental sedation is a wonderful provision for many patients who would otherwise feel uncomfortable during their appointments. Talk to your local care provider to learn more about this soothing option.
Meet the Practice
Drs. Steve Koo, Thomas Weil, and William Shepard are the board-certified oral and maxillofacial surgeons at Piney Point Dental Implant Center. They enjoy educating patients about various treatment options so they can feel well-informed before they commit to anything. If you have questions about dental sedation, dental implants, or any of the other services we offer, our team would be happy to speak with you. Contact us at 713-597-7340.