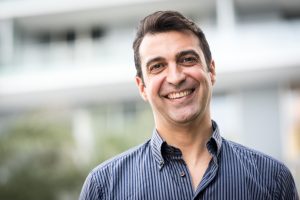 Cheaper is (almost) always better — until it comes to your tooth replacement. In the comparison between dental implants and fixed bridgework, which is better? The dental implant in Houston may cost more, but there's no better choice you can make for your oral and overall health.
Cost of Bridges and Dental Implants
There's no denying the fact that dental implants cost more than bridgework. The cost of one dental implant with its crown may range from $3,500 to $5,500. If you need a procedure like a bone graft to prepare your jaw for the dental implant, it will cost more. But the thing is, once you've had your dental implant placed, you can count on it to last forever. Dental implants report a 95 percent success rate over 20 years.
A 3-unit fixed bridge, on the other hand, will run you between $3,000 to $3,600 upon placement. Unfortunately, fixed bridges only last for around 10 years or so. Say you're 40 when you get a tooth replaced with a bridge — you're looking at several replacements, each costing the same amount. And the price of the bridge is likely to increase with time.
Cost of Dental Implant: $3,500 to $5,500 paid one time
Cost of Bridge: $3,000 to $3,600 paid as often as every 10 years
It doesn't take a financial expert to see that when it comes to making the best investment for your wallet, dental implants are the obvious choice.
Houston Dental Implants: Just Plain Better
In addition to being the smartest financial choice you can make, tooth replacement with dental implants is also the wisest decision for your smile.
No other option gives you back your tooth's missing root as well as its crown. This prosthetic root provides the jawbone with the stimulation it needs to stay healthy and whole. With a strong, stable jawbone, your oral health stays intact — and you retain your youthful appearance with no worry about developing that sunken look that accompanies tooth loss.
Dental implants are the most natural-looking and feeling option available in tooth replacement. Patients can continue to eat what they like without worry about their teeth slipping around or falling out, and there's no worry about a whistle or lisp developing in your speech. Dental implants produce a replacement so similar to the natural teeth that some people call them nature's rival teeth.
And unlike the procedure for a fixed bridge, dental implants do not require the modification of the surrounding natural teeth. Bridgework requires these initially healthy teeth to be reshaped in order to make room for the anchoring crown that fits on top. By fitting within your natural teeth, dental implants offer a more conservative solution that leaves more of your smile intact. And that's always a good thing.
Ready to Invest in Your Smile? Schedule An Appointment Today!
Would you like to discuss dental implants, including whether or not you are a good candidate for the best tooth replacement option available today? Please don't hesitate to get in touch with Piney Point Dental Implant Center. Request a personalized consultation today!