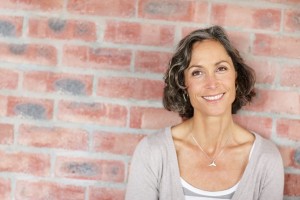 If you're wondering whether or not dental implants are safe, you've come to the right place. Our team of prosthodontists and oral surgeons are the experts on Houston dental implants. So, are they safe? The answer is simple: yes. Dental implants are by far the best option in tooth replacement for eligible candidates. Let's take a look at why.
Advancements in Dental Implants
Modern dentistry is changing the way we do a lot of things — and that's especially true with tooth replacement. If you know someone who had dental implants placed decades ago, their experience was likely far different from that of modern implant dentistry. What was once an incredibly expensive procedure with a low success rate is now an effective, affordable solution to tooth loss. In fact, the success rate of dental implants is currently 95 percent for eligible patients.
Dental implants are small posts made of titanium, a biocompatible material that the body accepts naturally. And the mouth does more than just accept the material — the jawbone actually fuses with dental implants to become one solid unit. This process, known as osseointegration, is what provides the unmatched stability of dental implants. Patients who choose this replacement option enjoy the ability to eat, speak and smile with full confidence once again.
Candidates for Dental Implants
To ensure the safety of your dental implant procedure, your implant dentist will only recommend it as the best option once your candidacy has been confirmed. What makes someone a good fit for dental implants? A couple of things in particular, including:
Sufficient jawbone structure. Dental implants require plenty of material to successfully anchor in the mouth, but sometimes too much jawbone has degenerated as a result of tooth loss. In these cases, bone grafting may be considered.

Good general health. Patients who have certain health conditions that affect their ability to undergo surgery are not good candidates for traditional dental implants. Other, non-surgical tooth replacement options should be considered in these cases.
Tobacco users should also be aware of the ways tobacco can negatively affect the success of dental implants.
Contact Us to Get Started Today!
If you're interested in learning whether or not you're a good candidate for dental implants in Houston, don't hesitate to get in touch with the experts at Piney Point Dental Implant Center. Led by Dr. Steve Koo, our team of specialists can handle the most complex cases to help you enjoy a complete, confident smile once again. Why don't you request your personalized consultation today?